OUR VISION FOR STEWARDSHIP IS FOR DOMINO'S TO FEED THE POWER OF POSSIBLE EVERY DAY FOR THE COMMUNITIES WE SERVE, OUR PEOPLE AND THE PLANET.
DOMINO'S FOUR PILLARS
Our four pillars provide the framework for fulfilling our vision and set our brand on a course for enhanced stewardship as we evolve and grow.
Environmental Footprint
Focus on science-based climate targets and actions to reduce our greenhouse gas emissions, reduce water impact and minimize waste.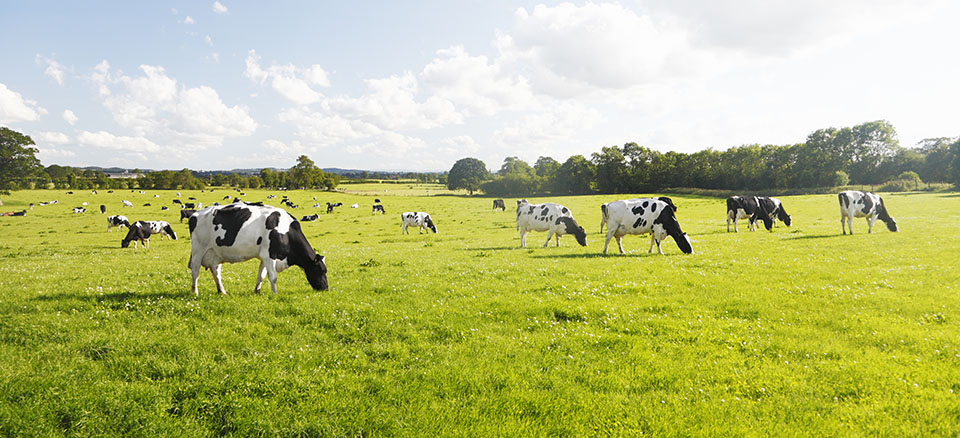 Responsible Sourcing
Increase supply chain transparency, maintaining our supplier standards and food safety requirements, enhancing our animal care standards, and amplifying our efforts to reduce deforestation.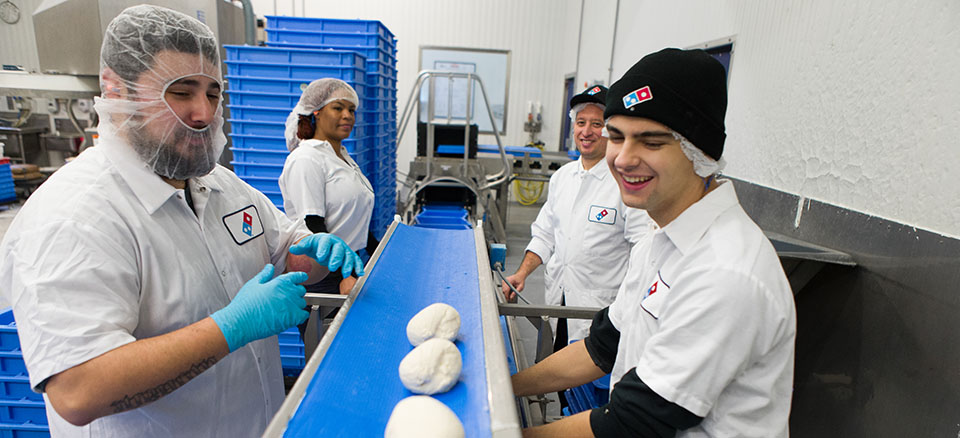 Empowering People
Creating a company culture that provides a safe, inclusive and diverse workplace, with development pathways and supportive benefits.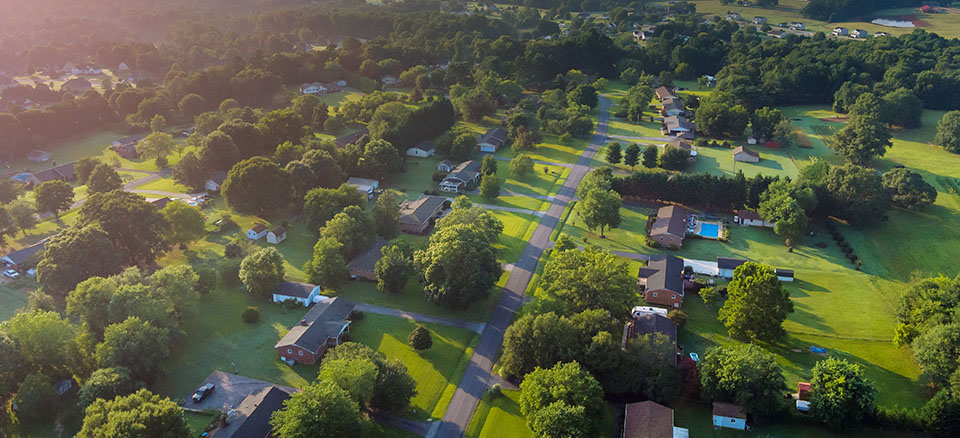 Community Impact
Strengthen our commitment to local communities and national partners, while expanding support of new meaningful organizations.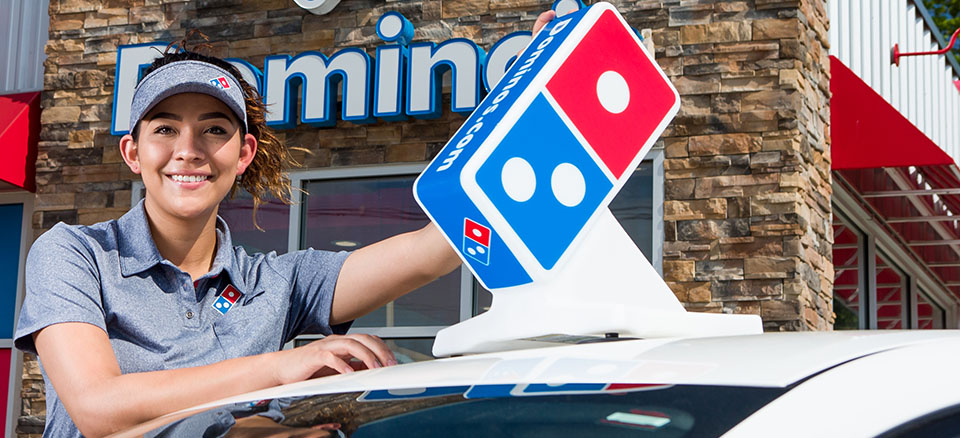 Corporate Governance
Domino's has a commitment to strong corporate governance practices. These practices provide a framework within which the Domino's board of directors (the "Board") and management can pursue the strategic objectives of Domino's and seek to ensure its long-term growth for the benefit of all stakeholders, including shareholders.
Political Contributions and Lobbying
Domino's does not have a political action committee (PAC) and does not currently use company funds for direct political contributions. The Company is a member of trade associations and coalitions that represent a broad spectrum of views on industry and policy issues that generally align with our long-term strategic priorities. We believe that we have effective policies in place to ensure the appropriate oversight and disclosure of our political and lobbying activities, including compliance with applicable disclosure laws.
Information Security and Data Privacy
Technological innovation is vital to the Domino's brand and its long-term success. Domino's respects the privacy of individuals and has designed a broad information security policy covering its business in the United States recognizing the importance of privacy and committing to treat personal information with care in today's digital environment.
Domino's information security program is supported by an extensive catalog of layered security controls that are designed to prevent and detect internal and external security threats and safeguard privacy and personal data of customers, team members, franchisees and other business partners. Domino's maintains this comprehensive information security program with a team that is responsible for directing, coordinating, planning and organizing information security activities throughout the Company. We leverage a combination of the National Institute of Standards and Technology (NIST) Cybersecurity Framework and the Center for Internet Security (CIS) Critical Security Controls as the foundation of our information security program and invest in our ability to proactively defend against security risks within our environment, which we believe enables us to drive a collectively secure culture.
Domino's privacy policy explains our privacy practices, including the information we collect and how it is used, the choices that can be made about the collection and use of information submitted through our services and our commitment to protecting the privacy of customers, team members, franchisees and other business partners. Domino's privacy policy is reviewed annually and updated based upon changes in our business practices and the law.
Domino's conducts annual internal and third-party risk assessments to continuously evaluate the effectiveness of our security controls and identify new threats and vulnerabilities and appropriate controls to mitigate risks. We are compliant with the PCI DSS standards and have several dedicated teams of specialists within our information security department that routinely conduct internal and external vulnerability and penetration assessments in accordance with both PCI DSS and industry accepted practices.
All team members must complete annual training covering cybersecurity matters. In addition, team members receive ongoing security awareness communications related to specific risks and additional, role-based training is provided to targeted internal audiences. We conduct monthly phishing awareness campaigns to help raise awareness of risks among our corporate team members. Additionally, Domino's provides regular updates on information security to the Executive Leadership Team and the Audit Committee and conducts additional reviews with the full Board of Directors when appropriate.
Domino's takes the protection of personal data very seriously and treats all personal data in accordance with federal and state data privacy regulations and our privacy policy. Our franchisees also have a legal and contractual obligation to adhere to all applicable laws, including but not limited to applicable data protection laws for the locations in which they operate.
Memberships & Partners
We recognize that being good stewards of our communities, our planet, our people, and our brand doesn't happen alone. It's critical that we partner with various organizations and others to help advance our work.
Memberships:
Dairy Sustainability Alliance
Roundtable on Sustainable Palm Oil
National FFA Organization
American Pizza Community
National Restaurant Association
National Retail Federation
Animal Agriculture Alliance
REPORTING LIBRARY & POLICIES
Domino's stewardship strategy includes annual transparent reporting which will be publicly shared in our reporting library. You can find or download the current report, past reports, and other key information.