For Domino's, responsible sourcing means acknowledging the role we play in driving innovation and supplier partnerships to provide the highest quality and safest food possible. We are doing this through our efforts around packaging sustainability, carbon footprint reduction, enhancing animal care standards, and transparency with nutrition and ingredient information.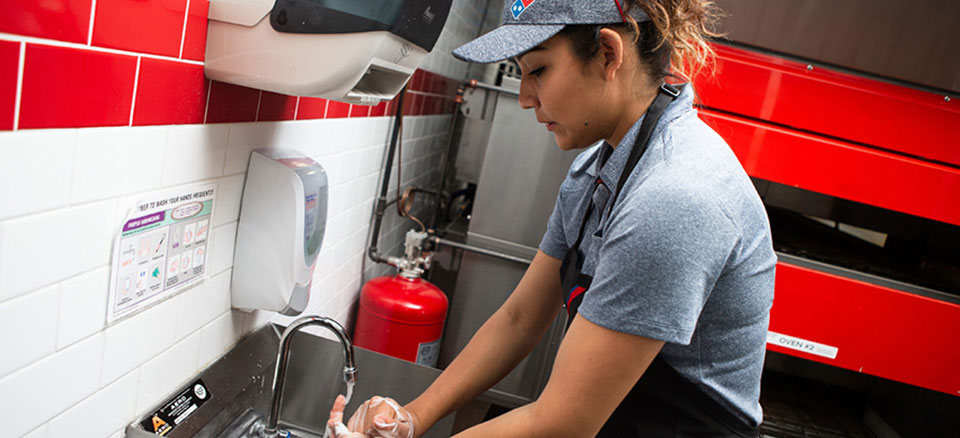 Food Safety
Domino's supply chain business prioritizes food safety and product quality, and the collaborative teams that make up the supply chain division embed these values into our daily operations. Through our network of supply chain centers, which produce fresh dough and distribute food, Domino's supply chain regularly provides Domino's stores across the U.S. and Canada with more than 240 products. Our procurement team works directly with suppliers to keep products flowing into our centers, while the centers' warehouse and logistic teams, including the drivers out delivering supplies to our stores, focus on making sure every store is ready for the week. Our goal: when a manager walks in to open their store for the day, the cooler is stocked with everything they need to feed customers the products they love.
All suppliers in the U.S. and Canada are required to achieve the highest level of food safety certification and we are working toward implementing a similar objective for suppliers around the globe by 2025. Our Supplier Code of Conduct establishes our expectations for ethical behavior at our suppliers, including anti-corruption policies and clauses on human rights. Our suppliers are expected to adhere to our Supplier Code of Conduct.
Domino's works with third-party food safety experts to provide enhanced food safety training and conduct annual unannounced food safety evaluations at our stores with a focus on building and sustaining a strong food safety culture. Through rigorous data analysis, we leverage technology to drive key insights to establish improvement opportunities. Through our efforts, we are now among the leaders in the QSR industry regarding compliance during external health inspections. In fact, 99% of eligible U.S. stores were audited by a third party in 2020 and 2021. Further, we have a robust process for capturing and investigating store and consumer complaints as designed to assure consumer health and safety.
To further raise the bar on a global scale, we are in the early stages of designing a Corporate Quality Assurance & Food Safety Governance audit that will be used to build international master franchisee's capabilities and enable best practice sharing, while streamlining the governance process as designed to assure the most efficient and effective use of resources. We provide our entire ingredient and allergen list for the products Domino's sells online. We also provide a nutrition calculator on dominos.com that can provide full nutrition information on millions of combinations of products on our menu.

Sustainable Packaging
Nearly everything that leaves a Domino's store leaves in the same type packaging: corrugated cardboard boxes. Domino's currently has two corrugated box suppliers, each of which provide boxes made from more than 70 percent recycled content. Both box suppliers maintain certified fiber sourcing and chain-of custody certifications using third-party audits.
Box fibers can't be recycled indefinitely, but can be recycled up to seven times, according to the American Forest & Paper Association. To continue to meet the demands for recycled content in corrugated packaging, it is key that pizza boxes are diverted from landfills and sent for recycling. Beginning in 2020, Domino's and its primary packaging partner joined forces to deliver the facts around pizza box recyclability by working together to launch recycling.dominos.com, laying out the facts for consumers, and providing a tool to look up their local access to pizza box recycling.
In August 2022, Domino's took it one step further by printing recycling messaging on pizza boxes reaching consumers every day. According to an access study by Resource Recycling Systems, it is estimated that 70% of the U.S. population has access to pizza box recycling. By reinforcing the facts and directing consumers to recycling.dominos.com, Domino's boxes are a key step in reaching the vision of pizza box acceptance in all recycling programs.
Carbon Footprint & Supplier Engagement: Top Products
Domino's purchased goods represent a significant, but complex, opportunity to reduce our overall carbon footprint. Five ingredients alone comprise 37% of our overall carbon footprint, with four of them being animal-based products and one grain-based. While beef, pork and chicken represent a smaller percentage of purchased goods than other products, they represent a higher portion of our overall carbon footprint.
To help address this, since 2021 Domino's has engaged in regular conversations with many of our suppliers in these categories to understand their greenhouse gas emissions reduction plans and targets. We have also begun work on how we can partner in projects together that will help reduce emissions in a way that works across our value chain. While we are in the early days of these discussions, we feel confident that together we can find ways to work with our supply chain partners on meaningful programs to reduce the footprint from these products. We look forward to providing updates on these initiatives in future reports.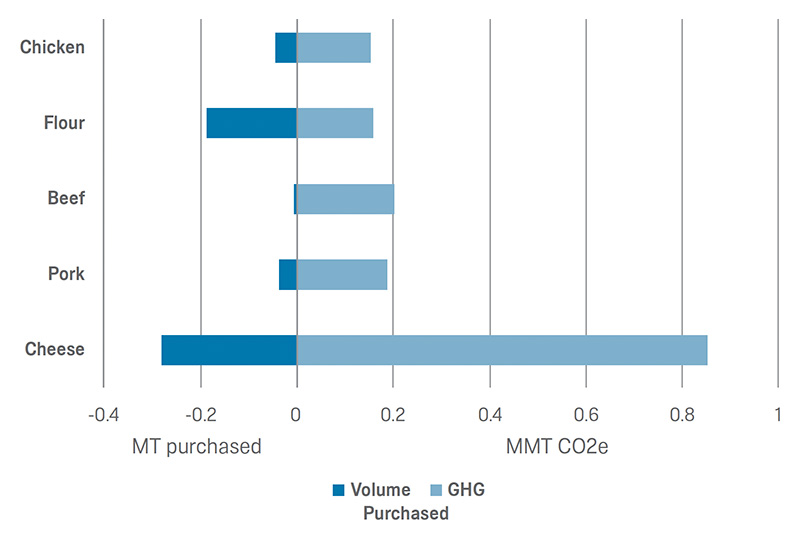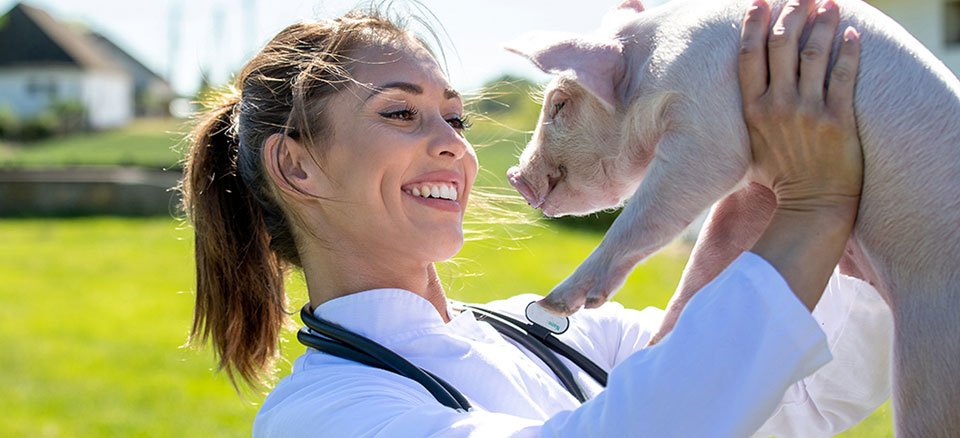 Animal Care
Domino's requires that all suppliers comply with USDA regulations on the humane treatment of animals as a baseline for all animal care. It's important to highlight that Domino's does not own, raise, transport or process the animals used for our products. Domino's purchases pork, beef and poultry ingredients from suppliers who obtain their products from farmers and ranchers who raise and care for their animals in compliance with local, state, and federal guidelines, industry best practices and the support of farm animal veterinarians. Domino's has published our animal care principles and continues on a path towards creating an animal care policy for applicable suppliers.
Domino's supports the "Five Freedoms" as endorsed by the World Organization for Animal Health:
Freedom from thirst
Freedom from fear and distress
Freedom from physical and thermal discomfort
Freedom from pain, injury and disease
Freedom to express normal patterns of behavior
We support the efforts of the dairy industry, at farms both large and small, to use best management practices as outlined by the National Dairy Farmers Organization in the Farmers Assuring Responsible Management (FARM) program. Our animal care principles can be found in our reporting library.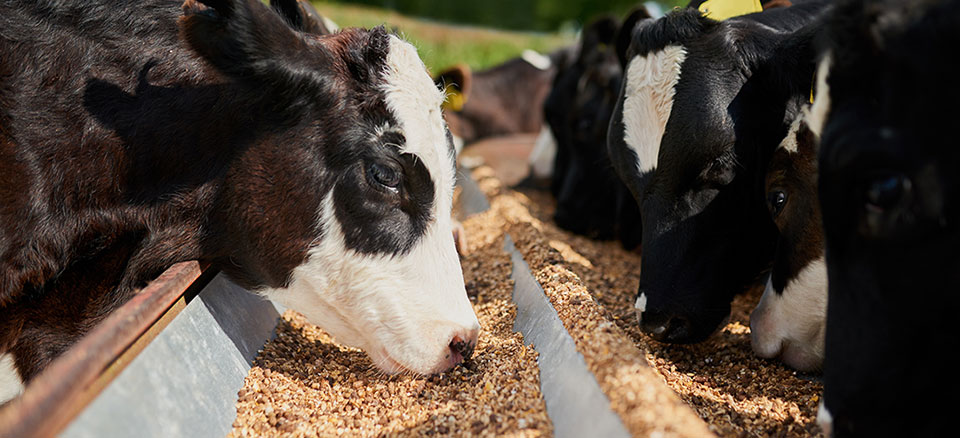 Antibiotics
We care about the food we serve to customers and our families, and we want it to be safe. We also support the care and wellbeing of animals, including those who are sick and may require antibiotics to become well. We believe that farmers and veterinarians who want to be able to treat sick animals and prevent the spread of disease should be able to. We also want to make sure that the use of antibiotics in farm animals does not lead to antibiotic resistance in humans, which could prove to be a larger threat to human health.
No meat in the U.S. food supply can have antibiotic residue in it when it is sold to the public. The USDA inspects all meat to make sure it is free of antibiotic residue before it can enter the market. The FDA in recent years has enacted regulations that we are happy to support, including rules around what kind of antibiotics farmers can use and when they can use them.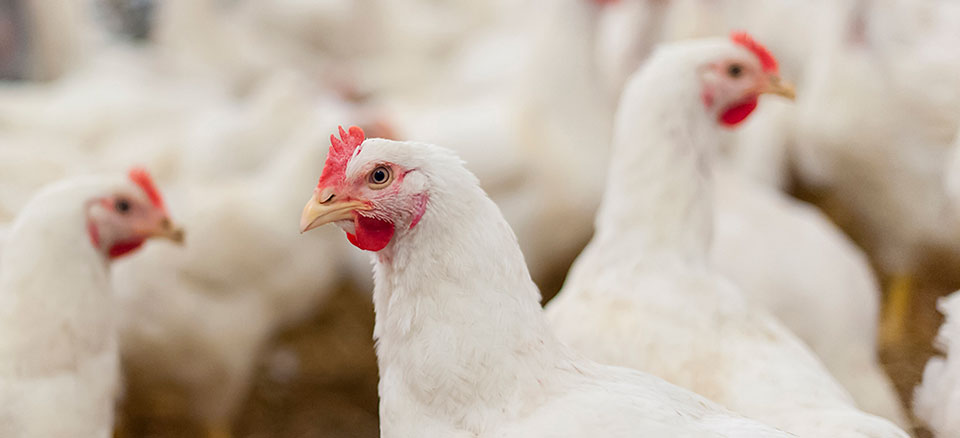 Chicken
We are pleased to report that 100% of our chicken used for pizzas, sandwiches, wings, boneless chicken and pasta are free of antibiotics that are medically important to humans. We do not purchase products from broiler chickens raised with fluoroquinolones or steroids.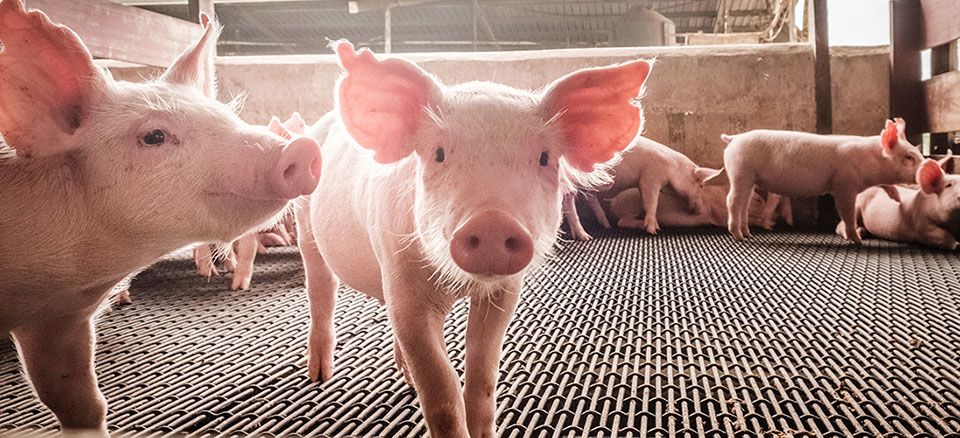 Pork and Beef
Although the poultry industry has reacted rapidly to providing new antibiotic protocols, it is not quite as straightforward or easy in the production of pork and beef. We believe that the pork and beef industries have made a considerable amount of progress. However, for us to consider antibiotic restrictions in the pork and beef we purchase, there is much more work that needs to be done before the amount of available supply is accessible by suppliers that meet Domino's requirements. Specifically, we intend to transition to pork and beef sourced from animals raised without the routine use of medically important antibiotics for disease prevention purposes once a sufficient supply of such pork and beef is available in the U.S. market. This needs to come from suppliers who satisfy our food safety, quality, cost and other product standards, and who can demonstrate their ability to reliably source and distribute these products with appropriate business continuity measures.
Deforestation
Domino's is proud to report that 99% of the products sold in the United States come from domestic suppliers, and that the majority of our dairy and meat suppliers source their feed from domestic sources. We are pleased that the vast majority of our sourcing choices to-date have resulted in few ingredients with deforestation impacts.
We anticipate that our upcoming SBTi application will include FLAG (Food, Land, and Agriculture) targets, which are new standards for measuring land-related emissions. Deforestation and land-use change are a large contributor to carbon emissions. While Domino's specific FLAG-compliant targets are not yet finalized, these targets will represent an important step in managing the deforestation impacts from our supply chain division. Future stewardship reports will provide more details on final FLAG targets.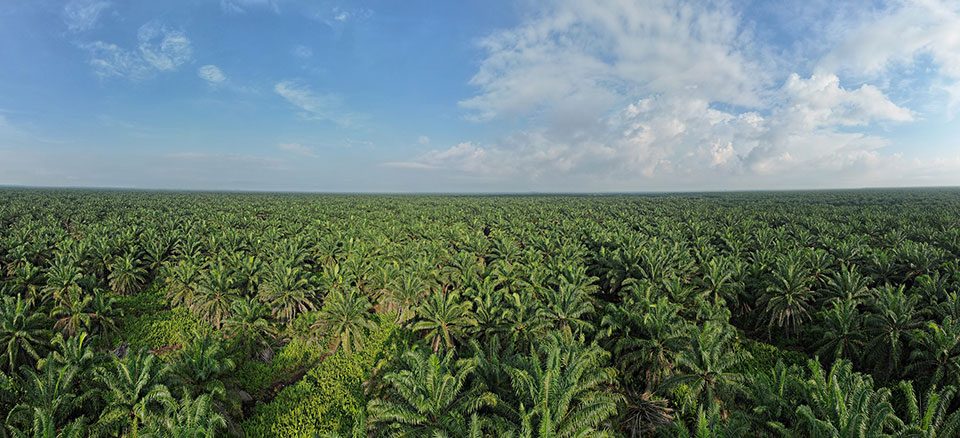 Palm Oil
While palm oil represents one of Domino's ingredients that has the highest potential impact on deforestation, our supply chain team has taken extra steps to reduce the risk of impact. Domino's sources 100% certified sustainable mass balance palm oil product through our supplier, AAK USA. Domino's does not purchase raw palm oil but does use a product made with palm oil for our pan pizza dough and some bread sides. Pan pizza dough is not the primary dough sold in our stores or produced at our supply chain centers; nor is palm oil used in the majority of products we sell.
We are proud to say that Domino's is a member of the Roundtable for Sustainable Palm Oil (RSPO). We are committed to sourcing palm oil that is produced without deforestation of high conservation value areas, high carbon stock forests or the destruction of peat land. Domino's has for many years achieved its goal of 100% traceability back to the mill for all palm oil and requires that AAK USA remains a member in good standing of the RSPO.