Domino's Awards UNCF Scholarships to 11 HBCU Students
Published: August 19, 2021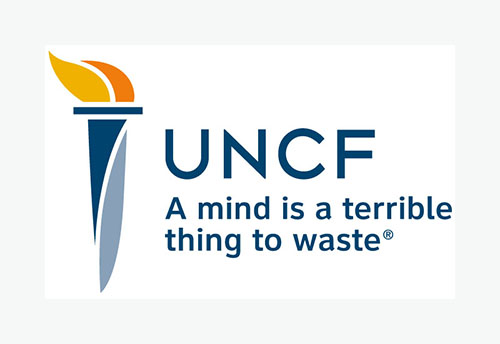 The United Negro College Fund (UNCF) is a national nonprofit organization whose mission is to build a robust and nationally recognized pipeline of under-represented students. Thanks to UNCF's support, those students become highly qualified college graduates. Domino's believes in the UNCF's work, and wanted to support its mission by delivering scholarships to students who attend Historically Black Colleges and Universities.
Domino's recently awarded scholarships to 11 full-time students who attend a UNCF-member HBCU institution.
Of more than 150 applicants, the 11 outstanding scholars were selected by UNCF and received funds ranging from $1,285 to $4,400. The scholarship recipients were among the most exemplary applicants and demonstrated academic excellence with an average GPA of 3.68. They also represent six different HBCUs: Bethune Cookman University, Fisk University, Morehouse College, Spelman College, Tougaloo College and Morehouse College; as well as a variety of majors: aerospace engineering, biochemistry, computer science, early childhood education, economics, health, psychology and software engineering.
The average unmet need for the 2021 UNCF Domino's Pizza Scholarship recipients were $16,872. With the individual scholarship award they received from the UNCF Domino's Pizza Scholarship, the students were able to meet, on average, 31% of their unmet need as determined by the financial aid officers at their institutions.
"For more than 77 years, UNCF has fueled HBCUs with vital resources to educate generations of African American and other minority students, Domino's investment in talented and deserving African American and minority students make it possible for them to become our next generation of doctors, computer engineers, entrepreneurs and beyond," said Patrice M. Neal, Michigan Area Development director.
Domino's established the scholarship as part of a commitment it made in June 2020 after denouncing all acts of racism, hatred and the unjust treatment of Black people. Domino's promised to seek meaningful partnerships and back words with actions through new internal programs and contributions to nonprofit organizations.
"We are grateful for the opportunity to help ease the financial burden of college for these impressive 11 scholars," said Christopher Thomas-Moore, Domino's vice president of digital marketing. "Domino's recognizes the impact UNCF and its network of HBCUs has on underrepresented students and our economy. We look forward to continuing our support to help further their work toward a nation with equal access to education that prepares all Americans for fulfilling careers and lives."
---
UNCF was founded in 1944 to help more African American students attend and graduate from college. Since its founding in 1944, UNCF has helped to more than double the number of minorities attending college. To learn more about this life-changing organization, visit: https://uncf.org/.