Women in Franchising Highlight: Sher Senior
Published: March 18, 2019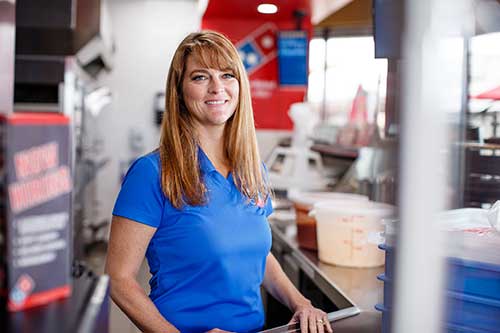 When Sher Senior started working at Domino's as part of a work-study program in high school, she never could've imagined that one day she'd own her own store. But, that is exactly what happened. Sher now owns six Domino's locations throughout Austin, Hutto and Pflugerville, Texas, but it wasn't an easy road getting there.
"I started getting into trouble and missing class in high school," Sher said. "My counselor recommended that I do a work-study program where I'd go to school for a half day and work for a half day. I started working as a customer service representative at that point, in 1990, and I never left!"
When Sher graduated from high school, she bought her first car and started delivering pizza to put herself through college. After three years, she became a manager at Domino's and fell in love with it.
"I knew I was good at being a manager and I realized that I could be a successful franchisee too," she said. "I decided that I wanted to own my own store someday, but I had no idea when or where. I had very little money, but I was determined to find a way."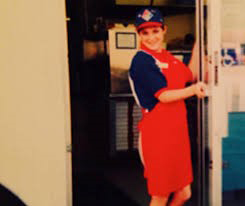 In January of 1997, Sher's opportunity presented itself. After her franchisee told her that there weren't any Domino's locations in Pflugerville, she drove there and instantly knew that was the city she wanted to open a store in. She sent in a franchising application, and as soon as she had the green light, she began searching for the right building location. In December of that same year, she opened the very first Domino's in Pflugerville.
"The initial year was rough. Sales in the Austin market were below the national average," Sher said. "But, we survived. We grew slowly and helped build the market."
Ten years later, Sher faced another challenging year – 2008, which was rough for many, but she persevered. By 2010, Domino's introduced its "new and inspired" pizza and the brand turned itself around. Sales soared and Sher was able to open more stores.
"I love Domino's more than ever, and I love being a franchisee in this brand," Sher said. "I'm incredibly thankful for the opportunity that it has provided me and my family. I have truly lived the American dream and I'm grateful to be able to give that same opportunity to others."
---
For more information on this story, contact us.