Domino's Supports Nonprofits That Serve Veterans
Published: Nov. 9, 2021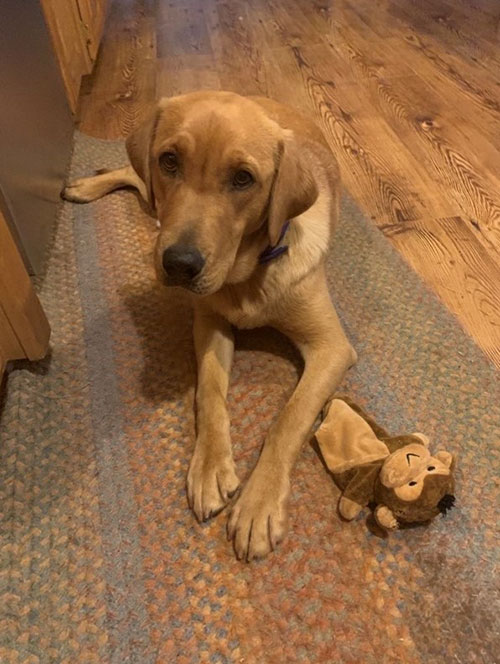 In honor of Veterans Day, Domino's is recognizing three incredible nonprofit organizations working to support active military and veterans. We believe in these organizations' missions and are proud to be able to help them in their efforts.
American Humane
One of American Humane's life-changing initiatives is the Pups4Patriots program, which finds dogs in need of forever homes and trains them to be lifesaving service animals for veterans who are struggling to make their lives whole again.
Domino's annual support to American Humane covers training and other related expenses. Dom, a dog named in honor of Domino's support, has been living happily in his forever home with his veteran since 2019.
If you want to support Pups4Patriots or apply for a service dog of your own, visit https://www.americanhumane.org/initiative/pts-service-dogs-for-veterans/.
Farmers Veteran Coalition
The Farmers Veteran Coalition is on a mission to mobilize veterans to feed America. FVC works to assist veterans of the Armed Forces as they embark on careers in agriculture.
Domino's is honored to support FVC's Farmer Veteran Fellowship Fund, which is a small grant program that provides financial assistance to veterans who are in their beginning years of farming or ranching. The grants, which range from $1,000 to $5,000, help purchase equipment and other necessary elements to launch the veterans' agriculture business.
To learn more about FVC's mission or the 2022 application process, visit https://farmvetco.org/fvfellowship/.
Fisher House Michigan
A Fisher House is a "home away from home" where military and veterans' families can stay at no cost while a loved one is receiving treatment at a major military or Veterans Affairs medical center. These homes are located nationwide, close to the facility they serve.
Domino's is proud to support the Fisher House at VA Ann Arbor, Michigan, which opened in June 2020, with monetary contributions and in-kind donations. Since its opening, Fisher House at VA Ann Arbor has served more than 2,000 families. Fisher House allows families to remain by the sides of their loved ones during the toughest of battles – the battle for continued health after service.
Learn more about the comfort delivered by Fisher House here: https://www.fisherhousemichigan.org/.
---
For more information on this story, contact us.