Business Ownership Runs in the Family for St. Augustine Domino's Franchisee
Published: July 9, 2021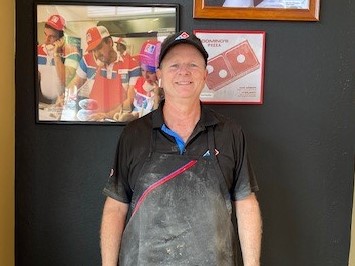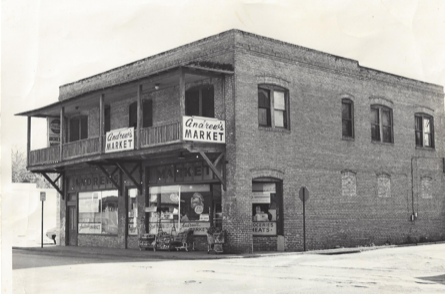 Bob Andrew Briggs was raised among entrepreneurs – so it was no surprise he became a business owner himself. In fact, the St. Augustine, Florida, native came from a long lineage of St. Augustine business owners, dating back to 1820. His family owned and operated a popular grocery store called Andrew's Market. The name 'Andrew' was his mother's maiden name and the grocery store was named after her family. Bob's grandfather, great grandfather, great great grandfather and so on were all owners of Andrew's Market.
"I worked at Andrew's Market every summer growing up," Bob said. "I learned at an early age what hard work it was to own your own business. But I also learned how gratifying it was as well. I was taught that if you worked hard and were dedicated to your business, you would do well. My family instilled those values on me and left an impression on me. I knew one day I wanted to own my own business as well."
Bob started working at Domino's in Melbourne, Florida, in 1985 as a part-time delivery driver. He liked how fast-paced the business was and enjoyed the rush. He knew then and there that he wanted to own a Domino's store one day.
"I knew what I had to do to own my own store one day," he said. "So, I put in the work, sweat, hours and relentless training, and climbed the ladder."
When the deal of a lifetime and the opportunity to franchise came along, Bob jumped on it. He purchased his first store in 1989 in Independence, Missouri, and his dream of owning his own business came true.
Bob purchased additional Domino's stores in Missouri, and then sold those stores to open some in Ohio. Not long after that, he decided to move back to Florida and sold his Ohio stores.
"I knew eventually I would end up back in Florida," he said. "I think it was just where I was meant to be. It is where my roots are."
Bob purchased a Domino's store in Hastings, Florida in June 2020, but didn't stop there. In May of 2021, he opened a location in his hometown of St. Augustine in the World Golf Village area.
"It's been quite a ride so far – from Missouri to Ohio to Florida," Bob said. "I've got pizza sauce running through these veins of mine and I've loved every minute of it. I'm going to continue to grow. I'm proud to continue my family legacy of business ownership in the St. Augustine area."
---
For more information on this story, contact us.