Domino's Team Members Reflect on Black History Month
In celebration of Black History Month, Domino's employee resource group, BLISS (Black Leaders Innovating, Strategizing and Succeeding), asked members to share a little bit about themselves, and what the month means to them.
Published: Feb. 13, 2023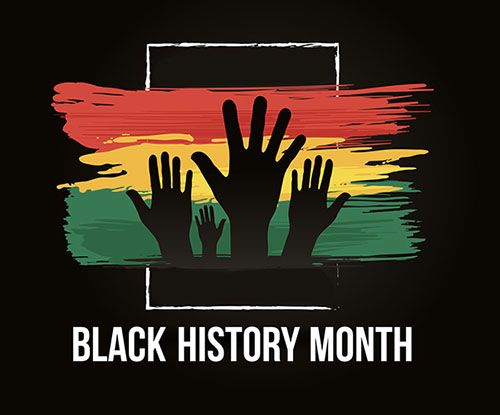 "To me, Black History Month gives us an opportunity to celebrate the leaders and communities that uplift us and tell the story of the Black experience in this country. During this time we can showcase the efforts, sacrifices and contributions that Black Americans have made that ultimately influence this history and even the future of America." – Lauren Golden-Sims, Domino's manager of digital innovation
---
"I have always had a passion for promoting diversity and inclusion in the workplace. Several years ago, when upper leadership pushed to place a focus on inclusion and diversity, I was honor to be a part of building the vision of I&D at Domino's in the early months. I am so proud of our I&D team and the growth of our ERG groups." – Joi Thornton, Domino's manager of human resources
---
"Black History Month is an opportunity to celebrate how far we've come and educate one another on what we can do to create more equity and inclusion for Black members of our community. It's a time where we can share stories and perspectives, learn about the history of this country, and what we can do collectively to help create an environment where we can all thrive." – Stacie Barrett, Domino's director of internal communications
---
"For me, Black History Month means many things. Recognizing and honoring the contributions of Black leaders and trailblazers, raising awareness of the ongoing struggle for equality/equity, and an opportunity to educate/learn. Ultimately, I think of Black History Month as a great opportunity to acknowledge (and honor the past) and welcome (and shape) the future, with the goal of creating a true 'Community of Unity.'" – Justin Latham, Domino's ERP systems engineer II
---
"Black History Month is a remarkable time of celebration and hope. Often times being Black you feel like you have to be a constant educator on all things Black culture, but during Black History Month it feels like we actually get to celebrate our Blackness and educate people on our accomplishments. For me, Black History Month is the ultimate celebration and spotlight for every accomplishment made in the Black community. It is a monthlong party highlighting the great people that paved the way for me to be where I am today and a celebration of the woman I get to be thanks to them It is unbelievably special." – Gabriella Medvick, Domino's talent acquisition specialist
---
For more information on this story, contact us.