Happy 60th Birthday Domino's ® !
Published: Dec. 7, 2020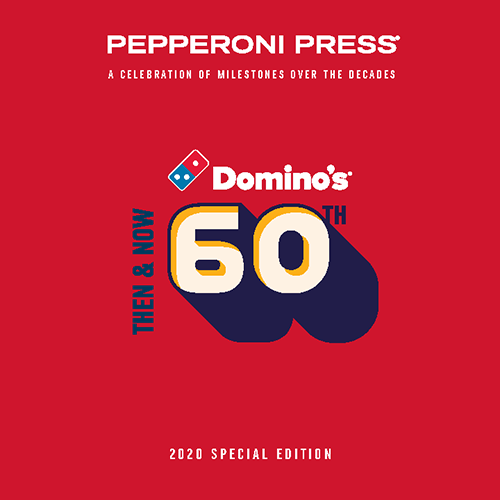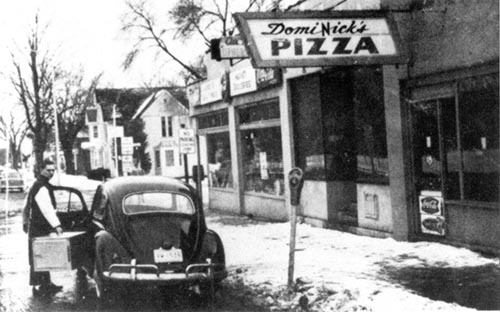 In a small pizza shop in Ypsilanti, Michigan, on Dec. 9, 1960, a beloved brand and global leader was born. From humble beginnings and with an entrepreneurial spirit, over the next 60 years, Domino's journey of store growth, operational focus, franchisee strength and technological innovation became the story of an enduring brand that now leads the world as a pizza powerhouse.
Domino's has been innovating since the start, by pioneering food delivery to hungry customers with customized pizzas, developing the perfect corrugated pizza box, popularizing the three-dimensional car topper and creating heated pizza delivery bags. The spirit of innovation and leading the industry never stopped. Over the past decade, it has accelerated with more than 15 digital ordering platforms, from tweet to text to voice assistant ordering, and the groundbreaking Domino's Tracker®. Domino's focus on making ordering pizza simple and convenient set the stage for years of additional digital leadership. With innovations including Domino's Hotspots, GPS delivery tracking and even testing delivery with autonomous vehicles, Domino's remains relentlessly focused on delivering the best pizza experience possible.
Beyond a history of innovation and entrepreneurial drive, Domino's stores have also been an important member of the neighborhoods they serve in over 90 markets around the world. Domino's stores provide full-time and part-time jobs in local communities across the U.S., as well as opportunities for aspiring managers to become small business owners themselves. With more than 95% of U.S. franchisees starting out as drivers or pizza makers, Domino's and its franchisees have been delivering opportunity for 60 years as well.
Domino's corporate stores, franchisees and their respective store managers are known for supporting local communities through fundraising for schools, sponsoring local sports teams, supporting community celebrations and events, and feeding those in need in times of tragedy. From first responders to hurricane shelters, overwhelmed hospitals and families facing hunger, Domino's has done what it does best through the decades – deliver a hot meal when it's needed most.
---
For more information on this story, contact us .