The Domino's Village at St. Jude
Housing is a critical need for the more than 8,500 patient families seeking treatments at St. Jude each year. In 2020, Domino's announced its intention to address that need by committing to raise $100 million in 10 years – St. Jude's largest corporate commitment to date. The funds raised as a result from this commitment will contribute to St. Jude's newest patient housing facility – The Domino's Village.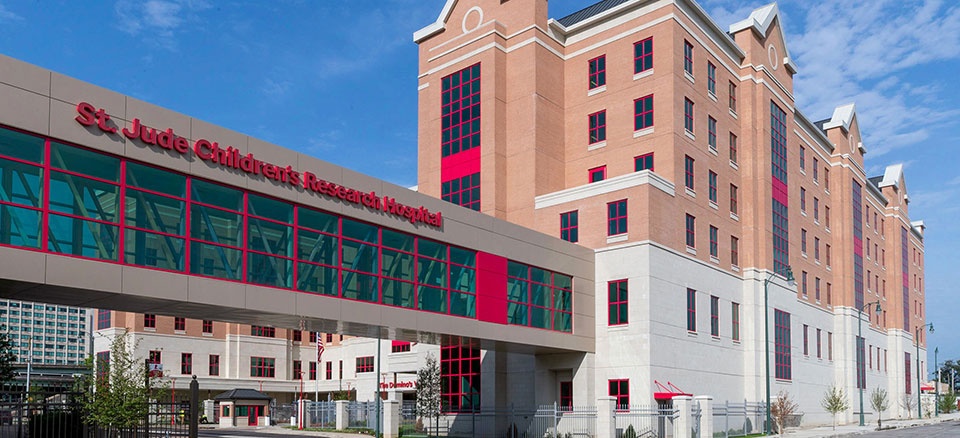 The Domino's Village exists as a home away from home for patient families during their treatment at St. Jude. It offers a peaceful respite with independent living accommodations, as well as gathering spaces for residents to enjoy and build community. The building's development was guided by the St. Jude Patient Advisory Council.
The six-story, 307,110-square-foot building can house up to 140 families in one, two and three bedroom fully-furnished apartments, designed to accommodate different lengths of stay and family sizes.
This housing facility was created with St. Jude families in mind, with spaces to provide comfort and support for families during their St. Jude journeys.
Community kitchen:

Families can reserve the community kitchen for special functions.

Dining room:

Families can enjoy breakfast, lunch and dinner at The Domino's Village.

Arts and craft room:

A perfect space for patients looking to unleash their creativity.

Fitness room:

This room features state-of-the-art fitness equipment and space for yoga and other group fitness classes.

Prayer room:

A quiet soothing space to allow individuals or groups to gather for mediation, reflection and prayer.

Rec room:

A space for the whole family to enjoy with foosball, a pool table and gaming stations.

Toddler room:

A beach-themed play space with a walk-in lighthouse and colorful murals to inspire imaginative play.

Outdoor playground:

This space includes accessible play equipment, outdoor grills, patio tables, a large LED movie screen and a walking path.

Pedestrian bridge:

The walking bridge offers safe and easy access to campus.
The Domino's Village will open to patient families in fall 2023.
To support Domino's commitment to St. Jude and The Domino's Village: