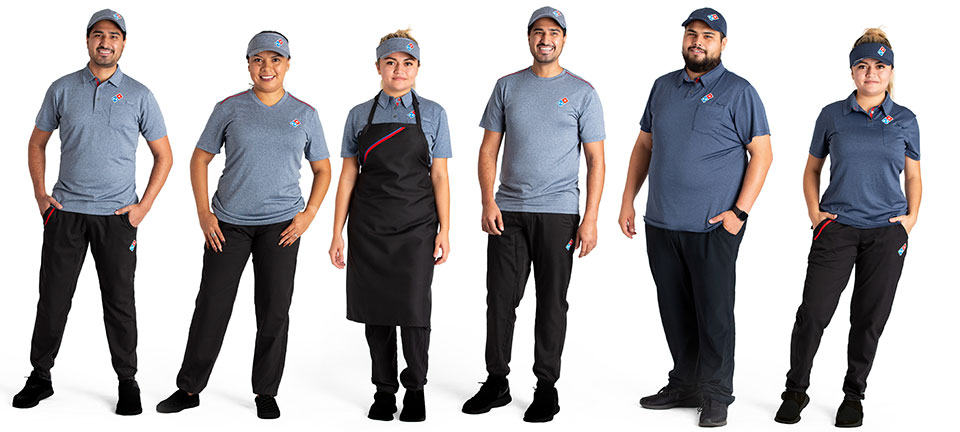 The Power of Possible Starts with our People
Fostering inclusion and diversity is simply the right thing to do. We believe creating a sense of belonging for everyone promotes a thriving culture of innovation where anything is possible. That's why we are committed to building a culture that welcomes, seeks to understand and values everyone's whole self.

WE ARE MADE BETTER TOGETHER
"Do the Right Thing" and "Put People First" are our top two core values at Domino's. From those two values our Inclusion and Diversity mission was launched, and we have been relentless in our commitment to building and strengthening our culture every day. We are proud to celebrate the diversity of our team. It's that diversity that allows us to innovate and operate successfully in over 90 countries around the world.
– RUSSELL WEINER, DOMINO'S CEO

I&D Efforts
We're committed to strengthening inclusion and diversity within Domino's and the communities we serve.
Our strategic framework commits to:
Strengthen the diversity of our workforce:
Build a platform of best practices that
Elevates our recruiting, interview, and development practices
Holds us accountable through our Board of Director I&D Committee, our internal cross-functional I&D steering committee and our Employee Resource Groups
Monitors and measures progress of our workforce that mirrors the diversity of the communities we serve
Foster an inclusive workforce:
Listen, learn, and support one another
Employee Resource Groups
Fireside Chats
Best Practice Sharing
Act as inclusive leaders and build an inclusive culture
With an approach of Conscious Inclusion
Through Leadership Development and Competencies that are rooted in inclusive behavior
By measuring both the results and the how they are achieved
Extend to the marketplace:
Commited to long-term impact
Supporting organizations in our communities
Expanding the diversity of our suppliers
Growing the diversity of Franchisees with programs like the Black Franchisee Opportunity Fund