Domino's corporate carbon footprint calculates greenhouse gas emissions across our value chain, which are categorized into three main scopes. This includes Scope 1 emissions that we directly control in our operations, such as the fuel consumed by our fleet, Scope 2 indirect emissions from the electricity, steam, heating or cooling we use, and Scope 3 emissions that we indirectly influence through our business with suppliers, customers, and franchisees. We also categorize emissions into three main hotspots: purchased goods, utilities, and logistics.
2020 & 2021 Carbon Footprint Data
2020 estimated greenhouse gas emissions (GHG) were 3.97 million metric tons (MMT) of carbon dioxide equivalent (MT CO2-eq.)
2021 estimated greenhouse gas emissions were 3.99 MMT CO2-eq.
2021 emissions increased approximately 15% from 2019 levels
Domino's carbon emissions continue to be dominated by purchased goods, utilities and logistics
GHG Hotspot Summary:
Domino's Calendar Year 2020 and 2021 U.S. GHG footprints are 3.97 and 3.99 million metric tons CO2eq, respectively. This is dominated by Scope 3.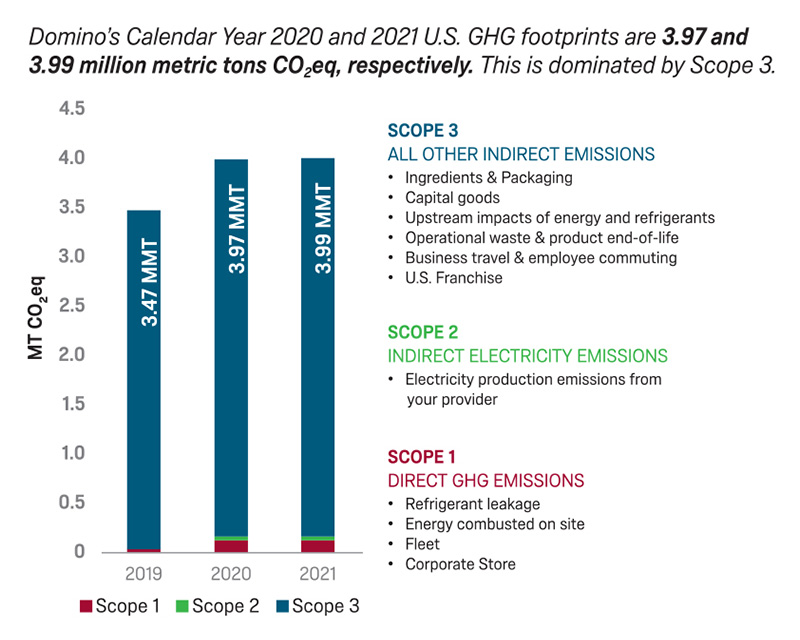 For both 2020 and 2021, purchased goods represented the largest category of emissions for the brand within our Scope 3 category. This includes ingredients such as dairy, meat and flour, as well as plastic, food film and other packaging. Utilities were the next largest category of emissions, which largely includes all energy purchased by our stores and supply chain centers. Logistics is the third largest category, which includes all the emissions associated with inbound and outbound transportation connected to our supply chain, as well as the delivery of products from our stores to customers nationwide.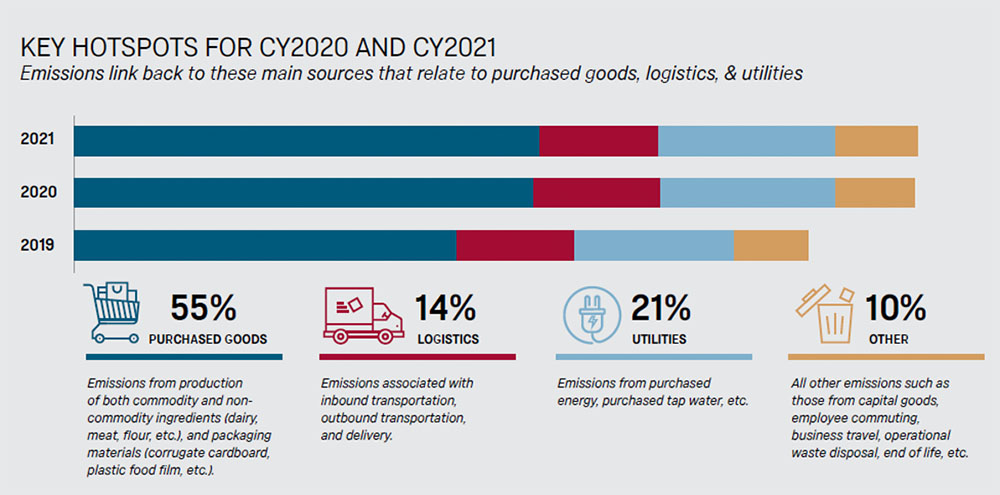 Domino's volumes grew tremendously during 2020 and 2021 – retail sales in the U.S. increased by $1.5 billion as compared to 2019. Not only did we and our franchisees build more stores, but we also saw increased demand from customers during the pandemic, resulting in higher volumes of products purchased from suppliers and sold to customers and more miles driven across our business.
Ingredients continue to be the highest contributor to the purchased goods' carbon footprint, accounting for 1.7 MMT CO2-eq. This category includes commodity and non-commodity products such as dairy, proteins, oils, and vegetables.
During 2020 and 2021, we were in the early days of calculating our baseline carbon footprint, as well as analyzing potential action opportunities for improvement. We are now focused on how to continue to grow stores, sell more pizza and do it in a way that remains thoughtful of our carbon footprint and the communities we serve.
Taking Action: Submitting GHG Targets
We are proud to announce that, in January of 2022, we formally established our intent to set near-term company-wide emission reductions targets in the United States in line with the Science Based Targets initiative (SBTi). The SBTi defines and promotes best practices in emissions reductions and net zero targets in alignment with current climate science. Domino's is now in the process of formally submitting and having our targets officially validated by the SBTi.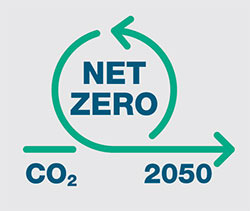 We stand committed to a long-term goal of net zero emissions by 2050 and have revised our short-term SBTi targets timeline from 2035 to 2032, based on new parameters recently established by the SBTi. Domino's ambition for Scope 1 and Scope 2 science-based targets are reduction targets that limit global temperature rise by 1.5°C. Our Scope 3 ambition is in line with limiting global temperature rise to well-below 2˚C.
SBTi Goals Being Developed in 2022:
Reduce absolute Scope 1 & 2 emissions 50.4% by 2032, compared to our 2021 base year.
Reduce absolute Scope 3 emissions 30% by 2032, compared to our 2021 base year.
Reduction in forest, land, and agriculture (FLAG) emissions according to SBTi FLAG guidelines.
Our performance against these 2032 targets will indicate progress toward our longer-term (2050) net zero goal. We also plan to set 2032 SBTi Forest, Land and Agriculture (FLAG) targets for Scope 3 FLAG emissions, aligned with the FLAG guidelines once they are finalized.
Following our validation work with SBTi, we will continue to build out the timeline for our decarbonization strategy. We are working cross-functionally throughout our organization to further define actions we can take to further develop our pathway for meeting these targets.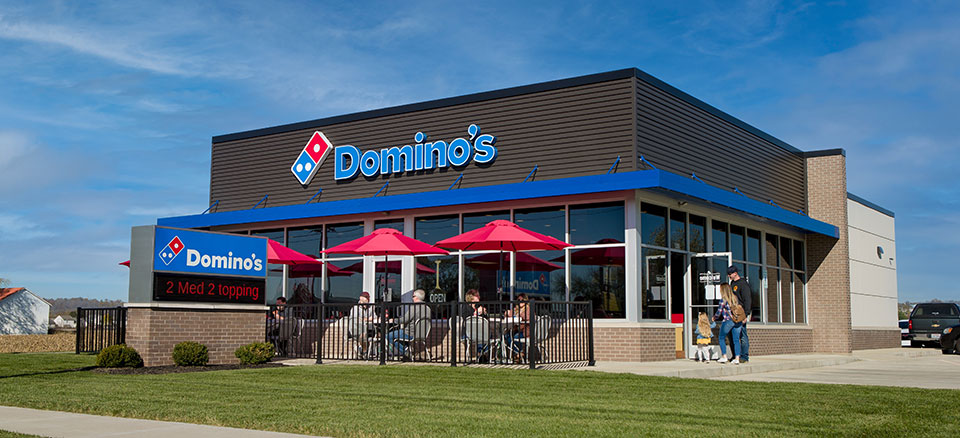 Pathway Forward
Since publishing our 2021 stewardship report we have been analyzing our initial round of data and assessing the gaps between where we are and where we would like to be. We have been developing options for solutions based on their potential impact, cost, time to achieve them and their alignment with our values and brand. We have begun to identify and assess short, medium and long-term opportunities to reduce our emissions in scope one, two and three that align to our three largest categories of greenhouse gas emissions – purchased goods, utilities and logistics.
As significant elements of both Scope 1 and Scope 2 emissions, utilities and logistics are natural places to begin the work of greenhouse gas emissions reduction. Actions and projects are currently being assessed in both categories. Examples include:
Energy audits of stores and supply chain centers
Integrating renewable electricity practices into store and supply chain centers
Renewable electricity programs or energy credits
Increased usage of alternative delivery vehicles for stores
Operational efficiency in delivery to reduce miles driven
A program is already underway to better assess utility usage. Energy audits, intended to identify opportunities for decarbonization in supply chain centers and corporate store locations, began in 2022. Longer term, our team will be working to proactively develop a program to analyze and install energy efficiency upgrades in a cost-effective manner that enhances store and supply chain center operations.
Another potential important pathway for energy reductions going forward is developing a Domino's store that meets the demands of a typical Domino's store, but with a lower carbon footprint. Work has begun to identify engineering and design firms that can assist in developing these plans, which can potentially support future development plans in the U.S. and around the globe in the years to come.
In the category of purchased goods, which falls largely in our Scope 3 emissions, we remain focused on opportunities to examine purchasing practices where feasible, and collaboration and partnerships in support of our goals. This includes things as simple as assessing our limited use of aluminum in some packaging, as well as future strategies for reducing our use of single-use plastics.
We remain in regular contact with many of our key suppliers to review their environmental goals, their plans for setting and meeting their respective greenhouse gas targets, opportunities for continued partnership as well as beginning discussions of environmental requirements for suppliers.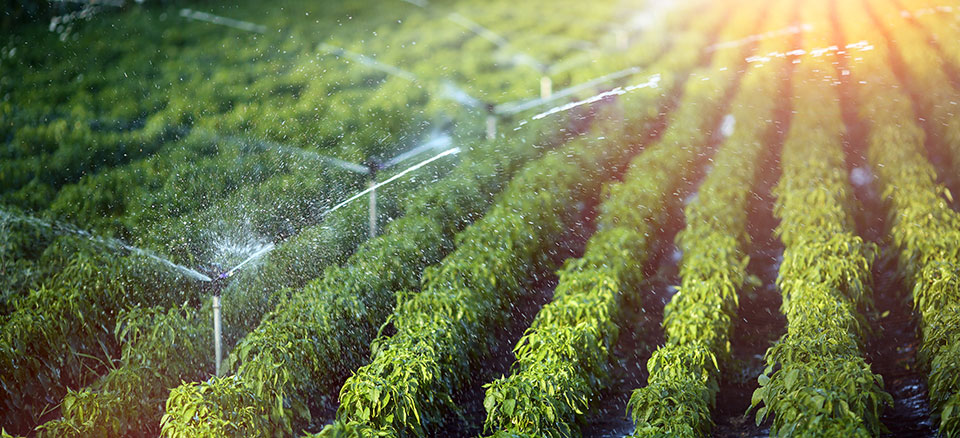 Water
Domino's water consumption trends align with what we saw across our business, as well as what we reported for our greenhouse gas emissions for 2020 and 2021. As business volumes increased, so did water usage. We continue to assess the best systems to gather high quality data from corporate stores and supply chain operations, as well as from our suppliers.
With the majority of our water usage coming from upstream water consumption associated with the production of ingredients, we continue to work closely with our suppliers to understand how they are tracking water usage, as well as understand watershed implications from key suppliers with the greatest water impact.
DATA:
2020: estimated 102 million cubic meters (Mm3) of water consumed
2021: estimated 101 Mm3 of water consumed
2021: water usage increased 13% over 2019 levels
95% of water consumption is Scope 3 (indirect water consumption)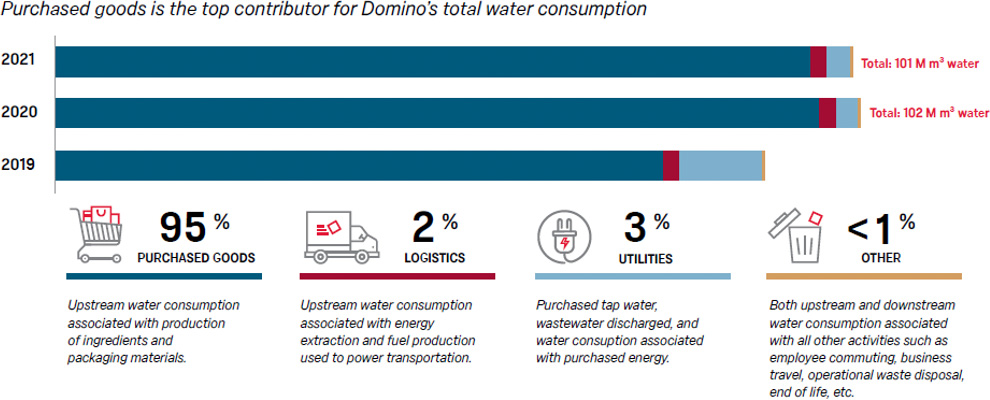 Waste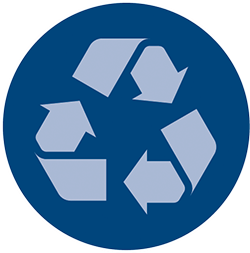 There are three primary waste streams in Domino's business – supply chain centers, corporate stores and offices. The type of waste from these sources varies, from cardboard and excess pizza dough at our supply chain centers, to packaging and unused food in our corporate stores, and general office waste in our corporate headquarters.
DATA:
In 2020
Domino's generated an estimated 30.1 thousand tons of waste
Approximately 38% was diverted to recycling
In 2021
Domino's generated an estimated 35.5 thousand tons of waste
Approximately 39% was diverted to recycling
Estimated waste volume in 2020 and 2021 represents a larger volume than reported in 2019 due to increased data availability across our business as well as a corresponding growth in the business.Estimated waste volume in 2020 and 2021 represents a larger volume than reported in 2019 due to increased data availability across our business as well as a corresponding growth in the business.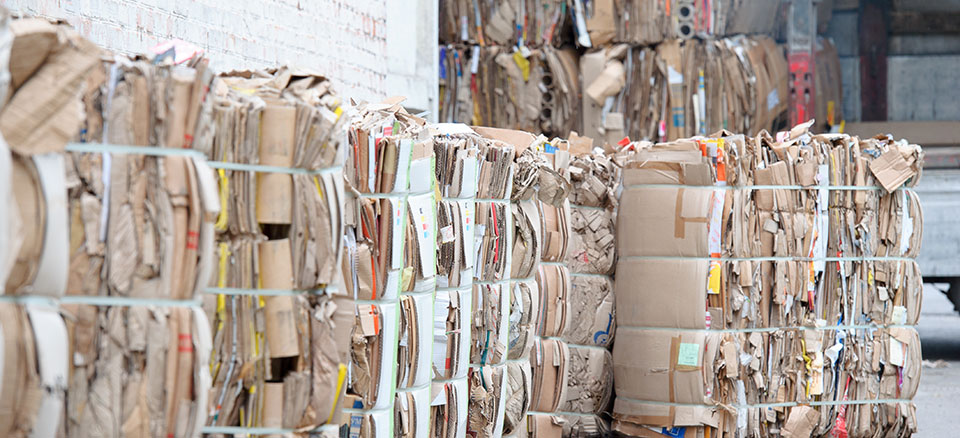 Waste Reduction Programs
Domino's supply chain centers have been taking the lead to reduce the waste they produce and send to landfills. Currently, nine supply chain centers are working in partnership with ReConserve on dough waste conversion. ReConserve is the largest, most experienced recycler of bakery items, cereal grain, snack foods, and related food by-products in the United States.
Through a custom-designed system, ReConserve provides sanitary and efficient removal, and, through a custom-designed removal system, grinds and dries the by-products to produce a high-energy component for livestock feed. Programs like ReConserve have allowed us to divert more than 4,698 tons of our supply chain centers' organic waste from reaching landfills in 2021.
Meanwhile, at our supply chain center located in Connecticut, we are launching a pilot program to convert food waste into renewable energy with Vanguard Renewables. Vanguard uses farm powered anaerobic digesters and organic recycling facilities to process packaged, liquid, or solid food and beverage waste into renewable energy. We look forward to providing future updates on these efforts as we gain clarity on the opportunities for this program over time.
Land Use Change
Domino's greenhouse gas emissions related to land use change amount to 0.14 MMT CO2eq. This is roughly 6% of our purchased goods' carbon footprint and 3% of our overall corporate carbon footprint and is primarily driven by purchased goods, with ingredients and liquid products accounting for 91% of land use change emissions. When assessing the items that drive the majority of these emissions, dough ingredients and dessert products are the primary sources, including chocolate, shortening and soybean oil.
A smaller percentage of emissions are associated with non-food items such as cleaning products and soap. As a company we're proud to report that our primary packaging – corrugated cardboard boxes – have very low emissions associated with them due to high recycled content, especially given that fiber sources in the United States have very little risk of land use change emissions. More about our corrugated cardboard and box recycling efforts can be found in the Responsible Sourcing section of this report.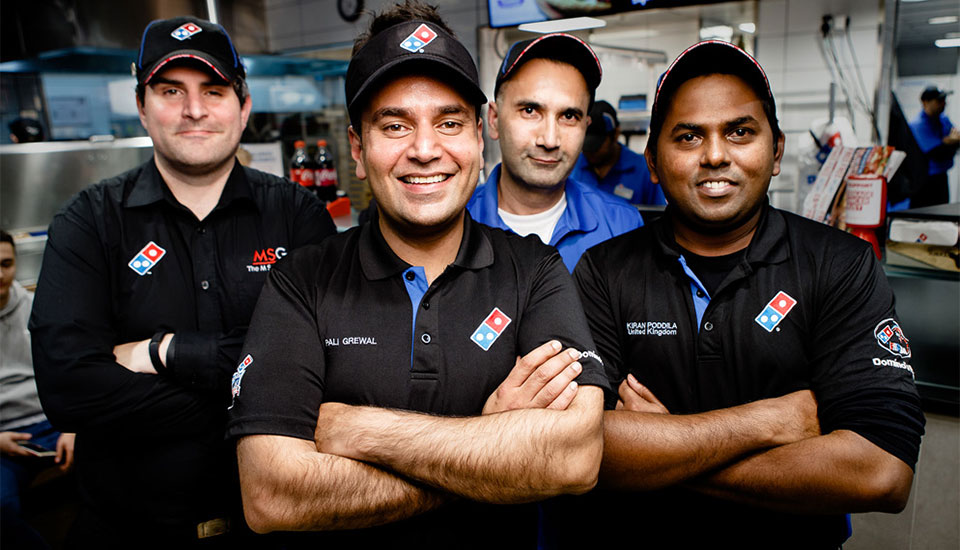 Leading the Way: Global Stewardship Council
As a global brand, we find strength in sharing our experience, values and goals among the various entities throughout our franchised organization, which includes the global master franchisees who own and operate the Domino's business in countries around the world. We have made progress in our goal to create a Global Stewardship Council where we can share our commitments, best practices and ongoing efforts to communicate and expand and increase the effectiveness of our stewardship efforts around the world.
While this council is not a policy-creating group, as our master franchisees have their own respective Board of Directors (or equivalent governing body) and market-specific regulations impacting their strategies, it will serve as an important forum for the growth of environmental, social and community efforts for our brand in the years to come. We believe the Global Stewardship Council will be valuable in unlocking sustainable solutions in important areas such as store design, efficient delivery, and supply chain practices.