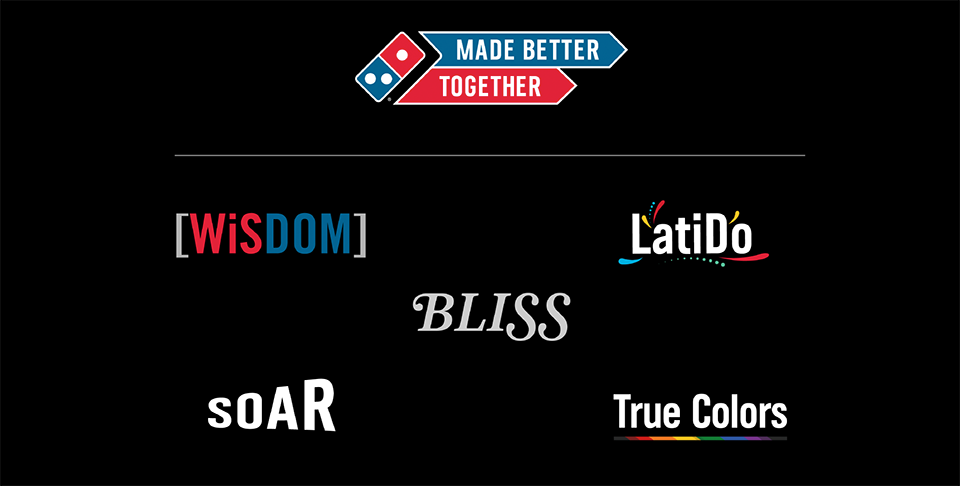 WE ARE MADE BETTER TOGETHER

Represents Black Leaders Innovating, Strategizing and Succeeding
Our mission is to create a safe space where constructive dialogue can occur and we can understand the unique, lived experiences of people who are Black or of African Descent at Domino's and the neighborhoods we serve. We are here to support team members that identify as Black or of African Descent, help attract and nurture the development of diverse talent, contribute to the communities we serve, and encourage an understanding of the needs of the Black Community while staying true to Domino's values.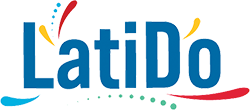 Latins@Domino's
Our mission is to represent the Latino community as we provide knowledge and support across all global pillars within Domino's, to connect and share experiences that will make us stronger and more confident in the workplace while we sell more pizza and have more fun.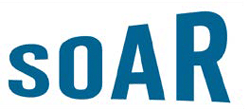 Seeking Opportunities Above Resistance
Disability SOAR's mission is to create a space that finds ways for the disabled to rise above the resistance of their disability. We aim to create greater awareness around disability by providing us a special opportunity to bring people together around a common objective through education, support and intercommunication.

LGBTQIA+ Representing All Colors
Our mission is to foster an open and inclusive work environment where LGBTQIA+ team members feel comfortable bringing their true selves to work each day. We believe all team members deserve equal opportunites to learn, develop, and grow in their personal and professional lives, and are free to show their True Colors.

Our Mission | WiSDOM's role as part of DPZ
Champion, inspire, and connect women and their allies by leveraging our global network, empowering our members to maximize their power of possible
Our Vision | Where we want to go
Women of Domino's thriving across the globe and reaching parity throughout our organizations
Our Commitment | How we'll support our mission and move towards our vision
Foster a climate of inclusion and connection
Provide events and other opportunities for professional and personal development for women employees and their allies to grow as leaders
Inspire future Domino's team members by connecting with our communities, building relationships focused on recruiting and developing talent in STEM and other growing career fields for women
Develop and support a mentoring program, empowering team members to realize their full potential at Domino's and beyond
Advocate for open communication between employee groups and leadership, creating an environment where Domino's women employees feel safe and empowered to voice opinions and concerns
Discover and respond to the changing needs of our membership