At Domino's, community impact means delivering a difference to the communities in which we live and serve. We are focused on making sure we are supporting national organizations that are meaningful to our brand, as well as local organizations that make an impact in the communities surrounding our corporate-owned stores, supply chain centers and corporate headquarters. Domino's corporate- and franchise-owned stores fundraise for St. Jude Children's Research Hospital® every day of the year, while other team members give back through volunteerism, as we strive to feed the power of possible in our communities.
St. Jude Children's Research Hospital®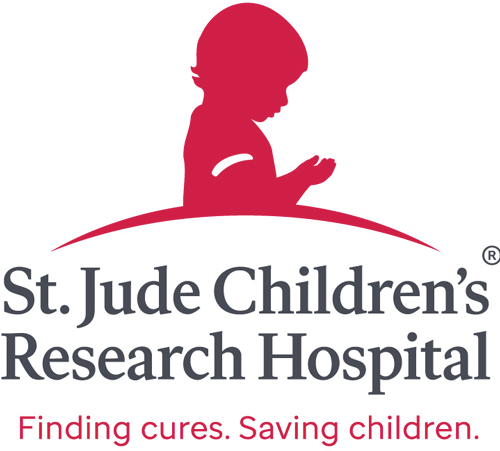 Domino's proudly named St. Jude Children's Research Hospital its national charity partner in 2004 and has since supported St. Jude on its mission to understand, treat and defeat childhood cancer. St. Jude is a global leader in the treatment of pediatric diseases, and since its opening in the 1960s, St. Jude has increased the survival rate of childhood cancer from 20% to 80%. Over the past 19 years, Domino's has contributed more than $110 million to the kids of St. Jude through a variety of fundraising efforts.
Read More About Our Partnership with St. Jude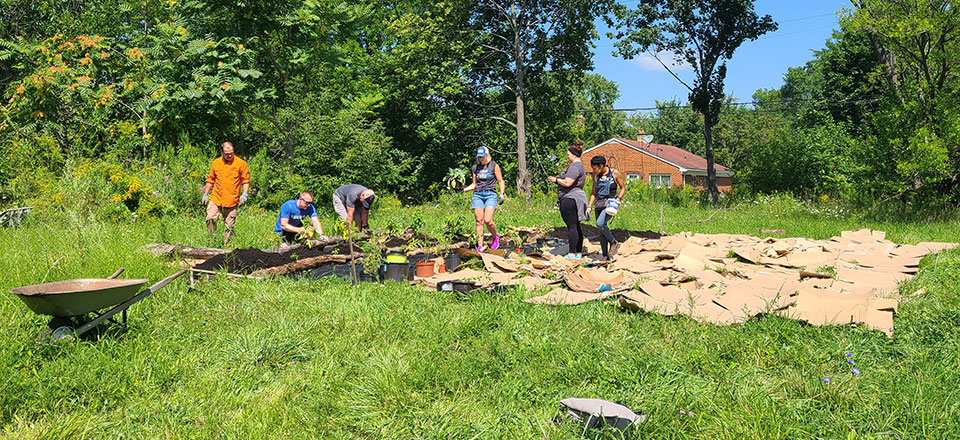 Agriculture
Domino's knows without farmers, there would be no pizza. Wheat farmers, dairy farmers and tomato farmers are fundamental to our business, and our society.
The success of farmers is vital, which is why we support multiple organizations that positively impact the future of the agriculture industry, including the National Future Farmers of America Organization, American Farmland Trust and the Farmer Veteran Coalition.
Read More About Domino's Agricultural Support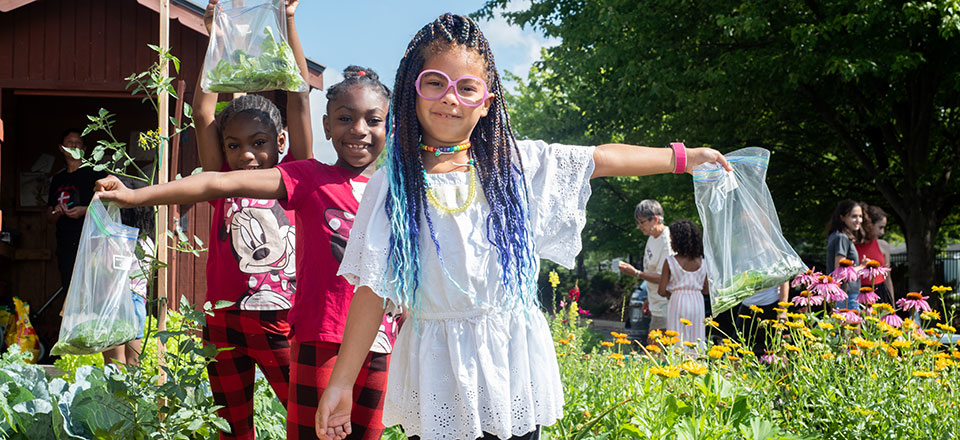 Empowerment
At Domino's, we strive to champion our customers by making monetary and in-kind donations to nonprofit organizations on a mission to help people reach self-sufficiency and find their own power of possible through scholarship, job training, youth development, and beyond.
Read More About Domino's Empowerment Pillar
Environmental Responsibility
As Domino's works toward goals and targets around carbon emission and other environmental impacts, we extended that effort into community outreach. Domino's has partnered with suppliers and industry groups to increase awareness about pizza box recycling, and has also collaborated with One Tree Planted to address environmental justice issues through urban tree planting.
Read More About Our Work On Recycling and Tree Planting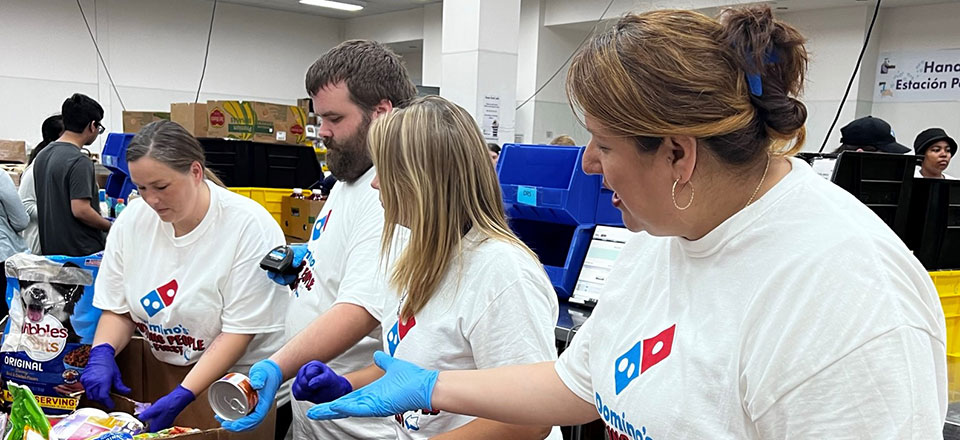 Food and Housing
As a pizza company, we understand our responsibility and ability to provide food to our communities. Domino's franchisees across the globe are committed to providing pizzas to those in unexpected times of need, including weather disasters and emergency situations – an initiative we also often put corporate dollars behind to reach even more people.
We are proud to support local organizations whose efforts go toward diminishing the food and housing gap, ranging from food banks, homeless shelters, community gardens and much more.
Read More About Our Food and Housing Initiatives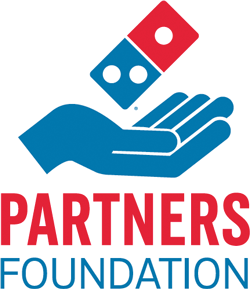 Partners Foundation
Taking care of the Domino's community is vitally important too, which is why our internal Partners Foundation is so important to our efforts to give back as a brand. Formed in 1986 as an independent nonprofit organization, the group's primary objective is to provide financial assistance to Domino's franchise and corporate team members in need. The Partners Foundation is generously funded with donations received primarily through voluntary payroll deduction programs, franchisee contributions and various fundraising activities. In 2022, Partners distributed more than $3 million in financial assistance, including $1 million to more than 2,000 franchise team members in Ukraine. Since its inception, Partners has distributed more than $23 million has been allocated to franchise and corporate team members who have been affected by illness, injury, fire, accidents or natural disasters.
Read More On The Partners Foundation