For Domino's, community impact means delivering a difference to the communities in which we live and serve. We are focused on making sure that we are supporting national organizations that are meaningful to our brand, as well as local organizations that make an impact in our corporate markets, in the communities that house our supply chain centers, and organizations that support our inclusion and diversity initiatives.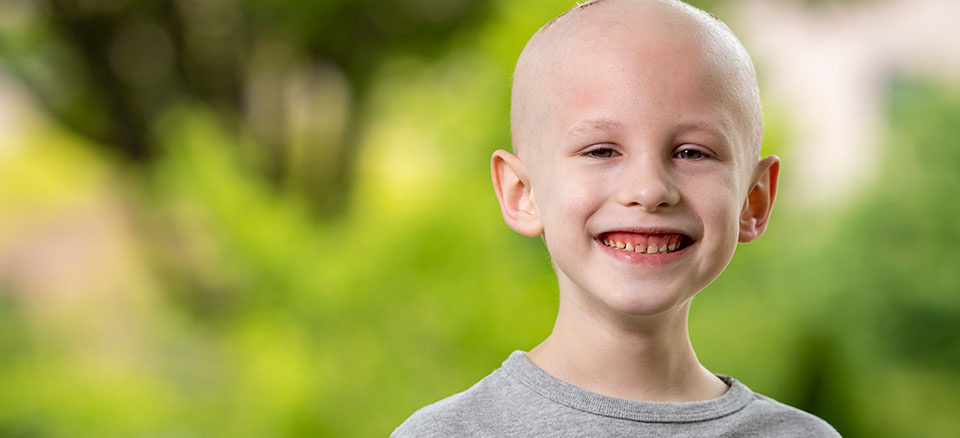 St. Jude Children's Research Hospital®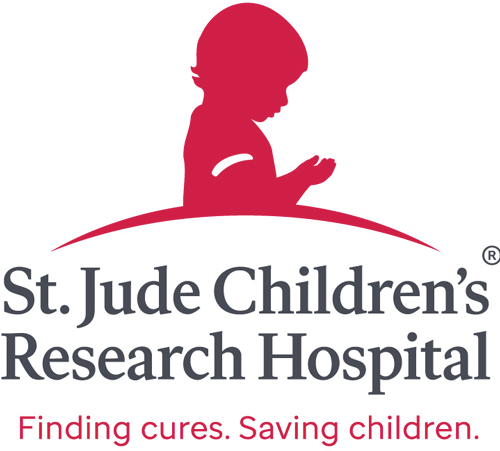 Domino's proudly named St. Jude Children's Research Hospital its national charity partner in 2004 and has since supported St. Jude on its mission to understand, treat and defeat childhood cancer. St. Jude is a global leader in the treatment of pediatric diseases, and since its opening in the 1960's, St. Jude has increased the survival rate of childhood cancer from 20% to 80%. Over the past 15 years, Domino's has contributed more than $109 million to the kids of St. Jude through a variety of fundraising efforts and pledges to continue this commitment for the years ahead.
Learn More About Our Partnership with St. Jude

Agriculture
Domino's loves farmers – without farmers, there would be no pizza. Wheat farmers, dairy farmers, tomato farmers, even apple farmers, just to name a few, are fundamental to our business, and our society.
We are proud to support farmers and the agricultural industry by giving directly to the National FFA Organization (FFA). FFA promotes agriculture education across the country through Future Farmers of America programs in schools. In 2017, Domino's began a five-year, $1 million commitment to FFA to support the organization's agriculture literacy and advocacy programs, and its Living to Serve platform, which supports hunger and environmental initiatives in local communities and states. The commitment also funded collegiate scholarships for 90 students, and covered grants for supervised agriculture experiences for 100 high school students. As a brand, we are proud to be able to stand behind the farming community and be a part of an organization that is strengthening the future of agriculture in the United States.
Domino's proudly gives to other organizations promoting the wellbeing of agriculture and farming, including Farmer Veteran Coalition, National Black Farmers Association, and several smaller local organizations focused on community gardens and urban farming.

Environment & Sustainability
In 2020, Domino's began focusing on different environmental issues, including reforestation, recycling and the water crisis, by partnering with nonprofit organizations.
Domino's partnered with its box suppliers and nonprofit organization The Recycling Partnership in an effort to increase awareness of the recyclability of pizza boxes – diverting valuable corrugated fibers from landfills to the recycling stream. Learn more at recycling.dominos.com.
With One Tree Planted, Domino's has planted 100,000 trees since 2020 across North America, including in Etoniah Creek State Forest (Florida), Chippewa National Forest (Minnesota), C&O Canal National Historic Park (Maryland) and various watersheds in Oregon, for example.
In 2021, Domino's became an official brand partner of charity: water by funding projects to bring clean water to more than 4,000 people in Rwanda.
Inclusion & Diversity
Fostering inclusion and diversity is simply the right thing to do. Domino's is committed to building a culture that welcomes, seeks to understand and values everyone's whole self, and this includes in our communities. Domino's supports organizations dedicated to addressing the specific needs of minorities and other under-represented populations.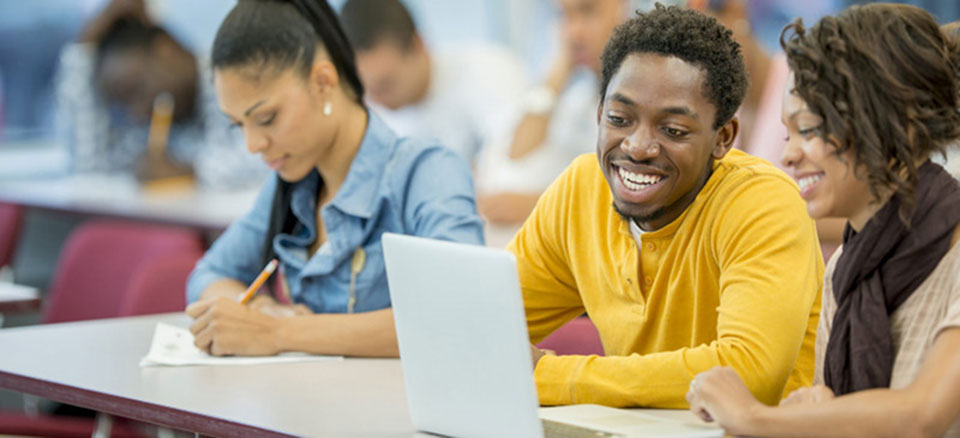 Commitment to the Black Community
In 2020, Domino's made a public statement denouncing racism. In that statement we made a commitment to the Black community, which included $1 million over three years designated for nonprofit organizations working to uplift the Black community. Organizations we're building relationships with include 100 Black Men of America, Pretty Brown Girl and UNCF.
More than 25% of dollars donated by Domino's in 2021 went to organizations dedicated to providing services or programs exclusively to underserved minority groups, like Stand With Trans, the Detroit Hispanic Development Corporation, Farmer Veteran Coalition, Washtenaw County Black Farmers Fund, and more.

Local Neighborhoods
Domino's is dedicated to delivering a difference to the communities in which we are proud to live and serve. Our corporate giving is primarily directed to organizations in the southeastern Michigan area, where we were founded and are headquartered, and in the cities our corporateowned stores are located (Baltimore, Detroit, Houston, Las Vegas, Miami, Norfolk, Va.).
Pizza Relief
Domino's stores across the country continue to deliver pizzas to people in times of unexpected need, as they have since our founding in 1960. We call it pizza relief. We put corporate dollars behind that effort to amplify the good work franchisees are doing. We are proud of our system for the dedication and ability to come together and provide needed support to the communities we serve in the wake of terrible disasters like hurricanes and flooding, fires and extreme cold, among other emergency situations.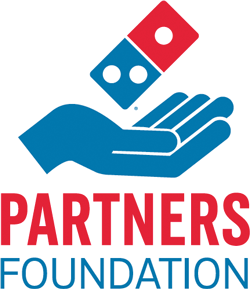 Partners Foundation
Taking care of the community of people inside of Domino's is vitally important too, which is why our internal Partners Foundation is so important to our efforts to give back as a brand. Formed in 1986 as an independent nonprofit organization, the group's primary objective is to provide financial assistance to Domino's franchise and corporate team members in need.
The Partners Foundation is generously funded with donations received primarily through voluntary payroll deduction programs, franchisee contributions and various fundraising activities. In 2021, Partners distributed more than $2.4 million in financial assistance to approximately 1,700 active Domino's franchise and corporate team members. Since Partners began, more than $23 million has been allocated to team members who have been affected by illness, injury, fire, accidents or natural disasters.
The $2.4 million included the purchase of 40 oxygen concentrators procured by Domino's supply chain team and shipped to India to aid Domino's team members ill with COVID-19, who were unable to seek treatment due to India's overloaded medical system.
Read more about the efforts in India on Domino's Stories: media.dominos.com/stories/india-concentrators.
More on the Partners Foundation