Entrepreneurial Spirit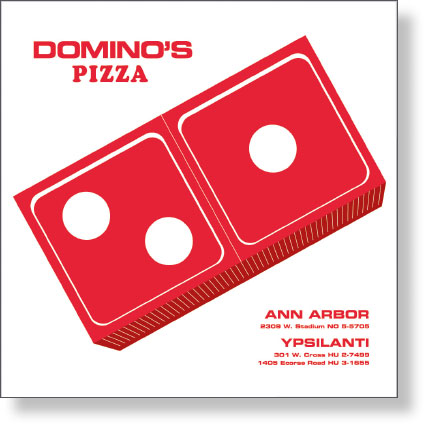 Domino's started out small, with just one store in Ypsilanti, Michigan, in 1960. Fast forward more than 60 years, and Domino's has grown to become one of the most recognized and leading pizza brands in the world. Here's a brief look at Domino's throughout the years: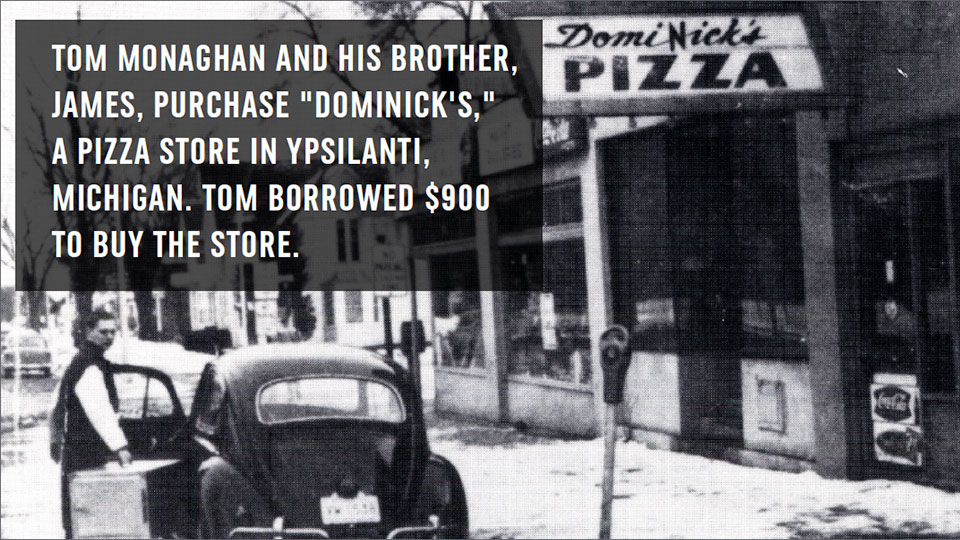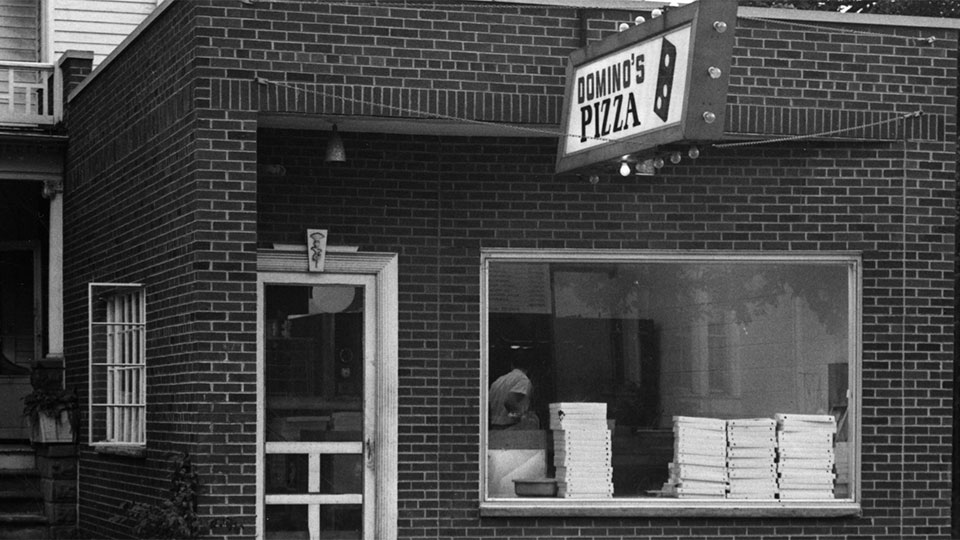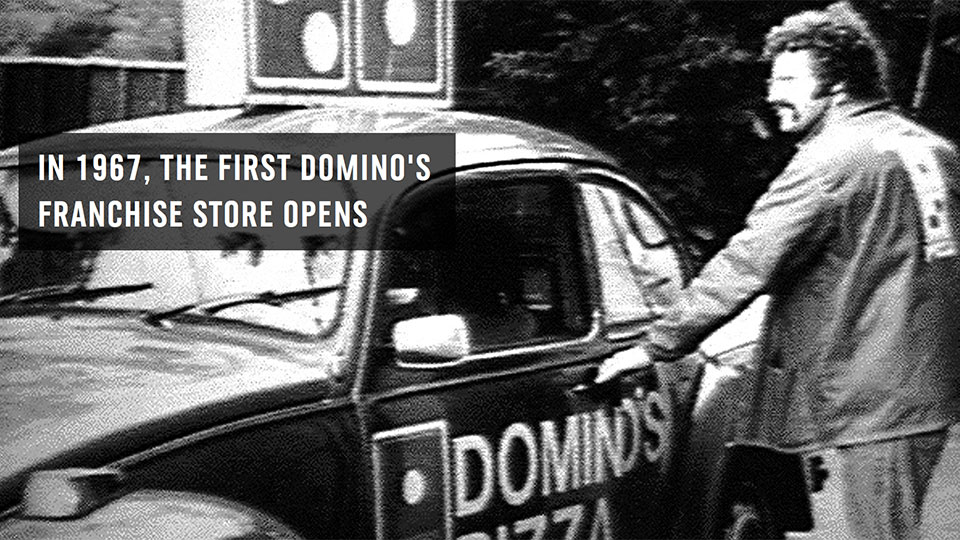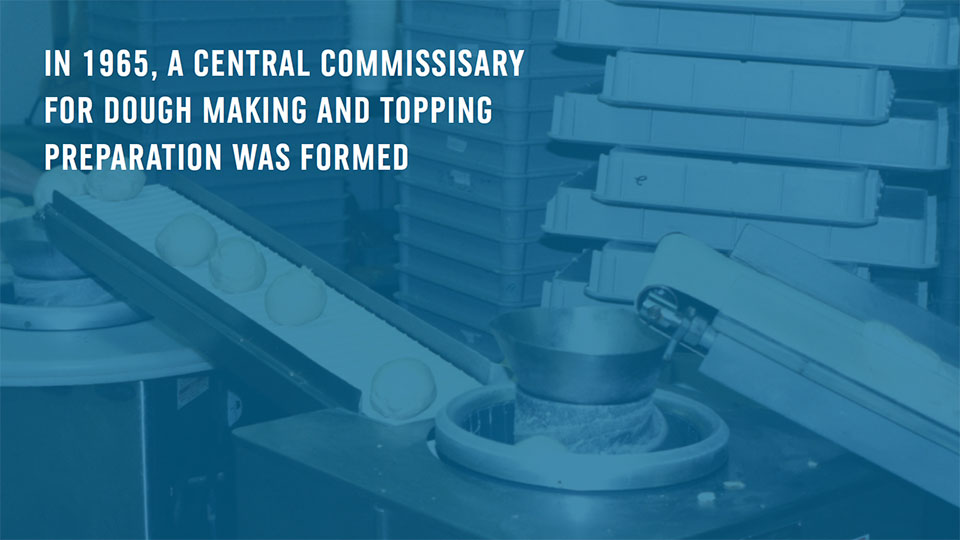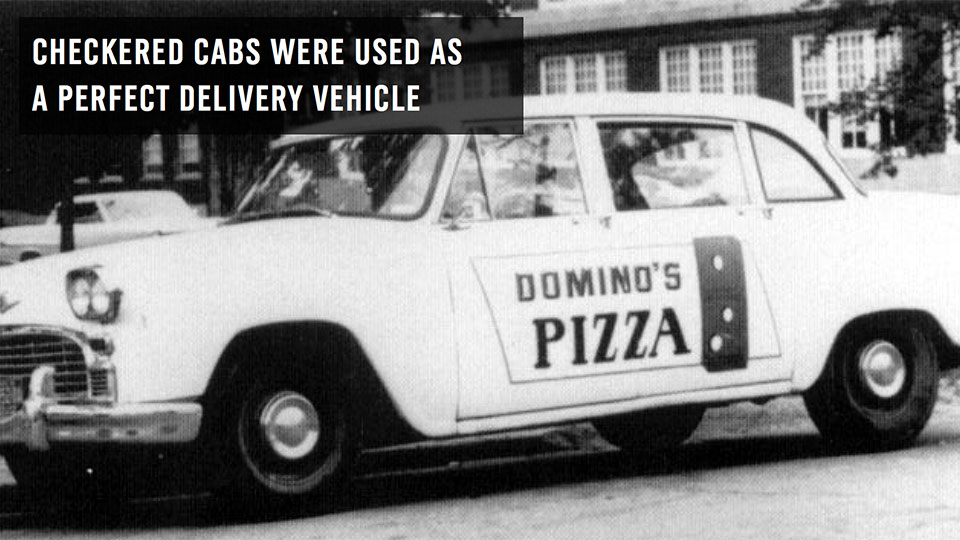 1983
Domino's first international store opens in Winnipeg, Canada, and opened its first store outside North America in Queensland, Australia.
1986
Domino's No. 1 enemy – The Noid – appears on TV screens across the U.S., becoming a recognized antihero and saboteur of quality.
1989
Domino's introduces its first new product, Handmade Pan Pizza. That same year, the 5,000th Domino's store in the world opens.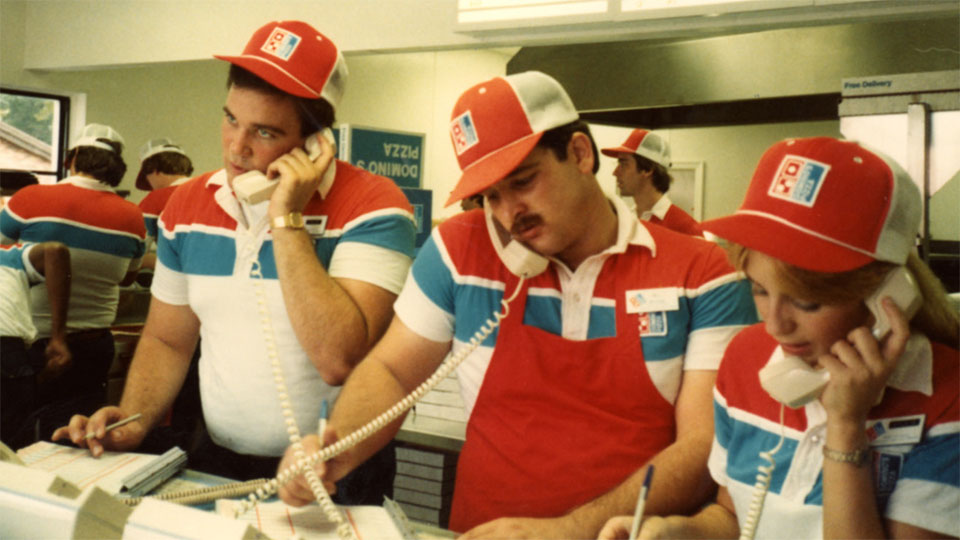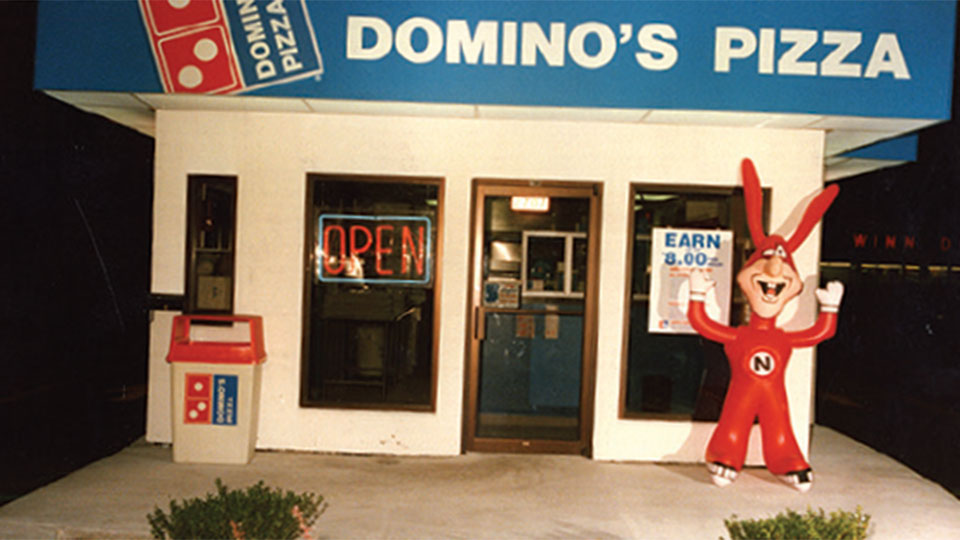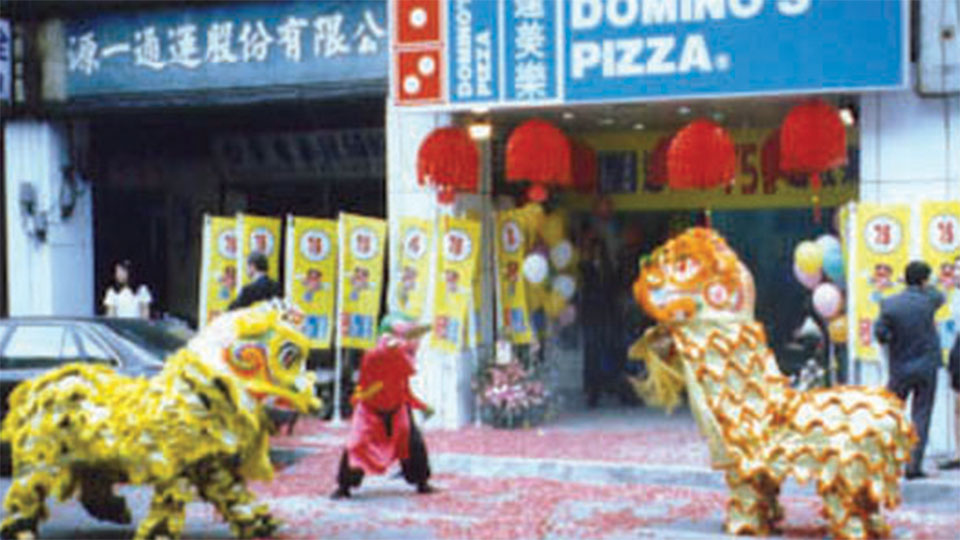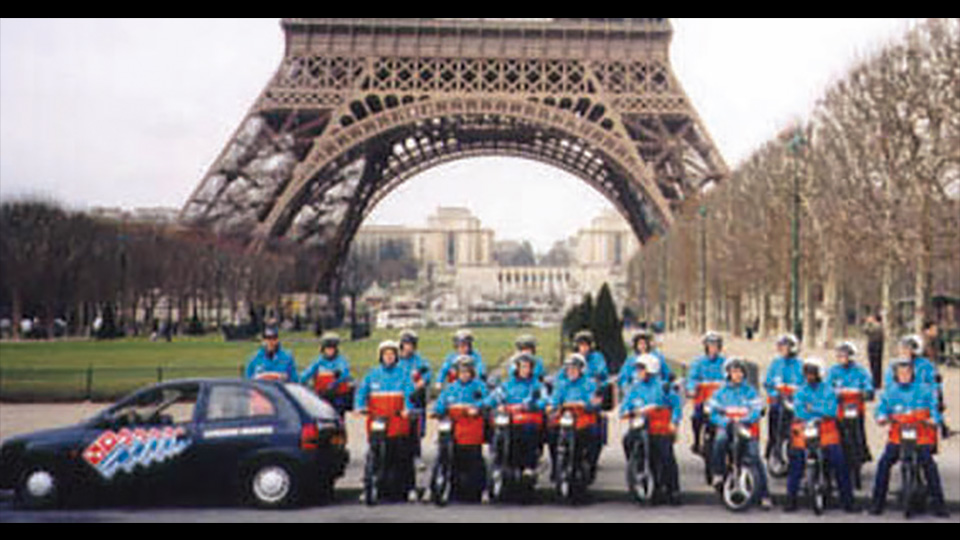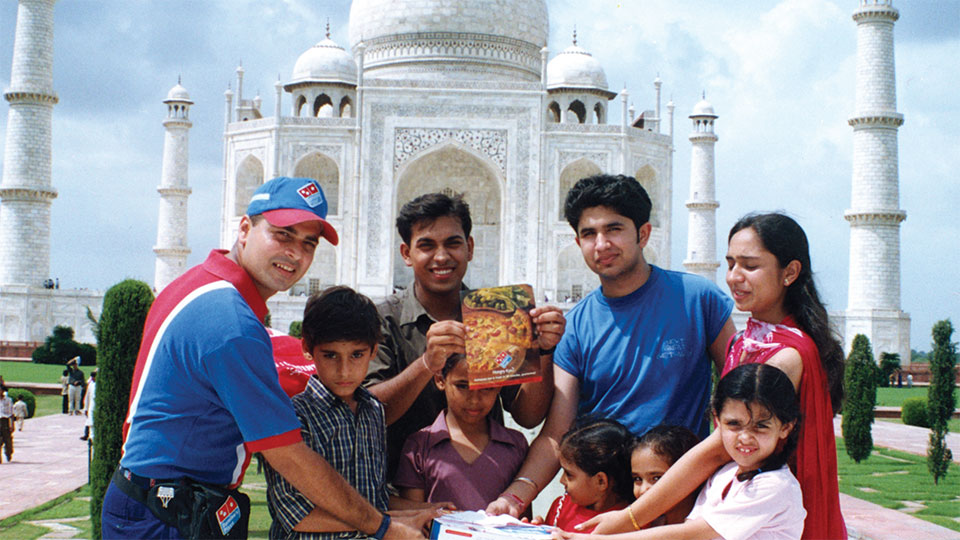 1992
Domino's rolls out breadsticks – it's first national nonpizza menu item.
1994
Winged buffaloes flew across television screens to announce our firstever chicken product, Buffalo Wings.
1995
During the 1990s, Domino's enters 40 international markets including Eastern Europe and Africa. Domino's opened it's 1,000th international store.
1998
Domino's founder, Tom Monaghan, announces his retirement to pursue other interests, and gives up ownership of the company to Bain Capital Inc.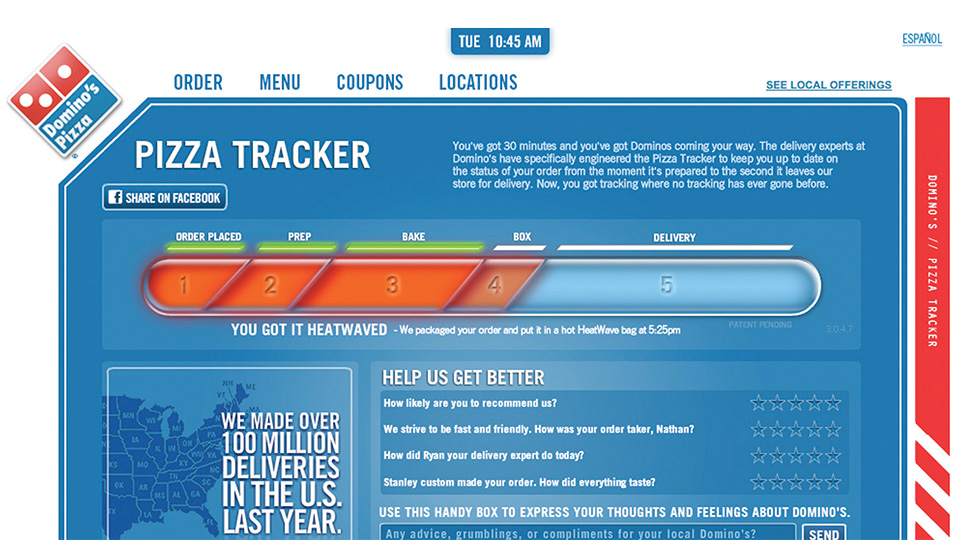 2004
Domino's Pizza Inc. becomes a publicly traded company on the New York Stock Exchange (NYSE) under the ticker symbol DPZ.
2007
Domino's introduces online and mobile ordering for customers, making their experience even more convenient.
2008
Domino's launches an industry first: Domino's Tracker®. The revolutionary technology allows customers to follow the progress of their order online, from the time it is placed, to when it's out of the oven and ready for pickup or out on delivery.
2009
At year's end, Domino's scraps its 49-year-old pizza recipe and launches its "new and inspired pizza."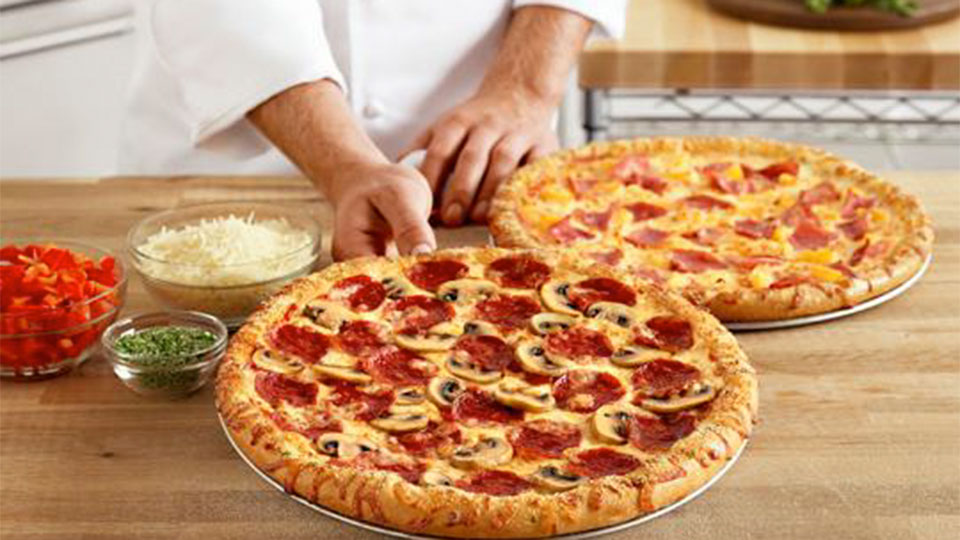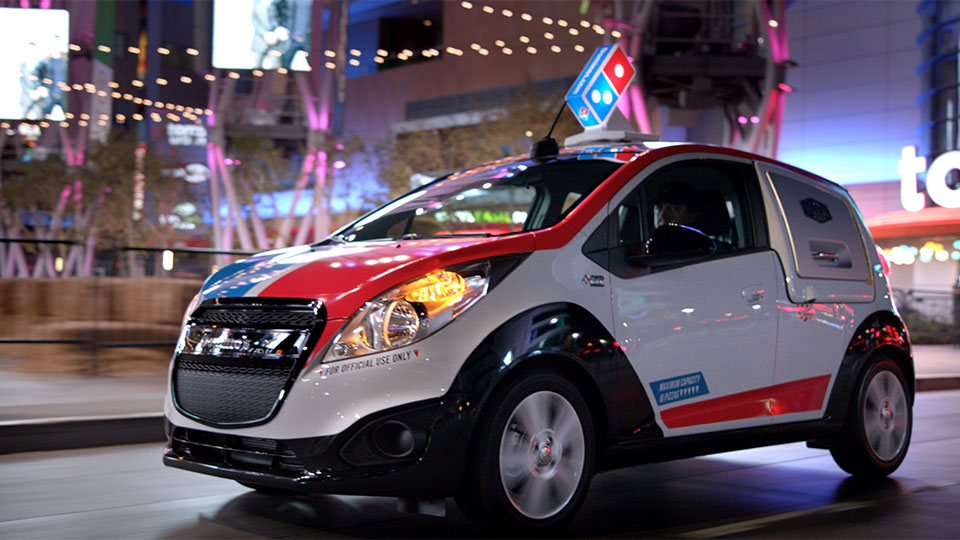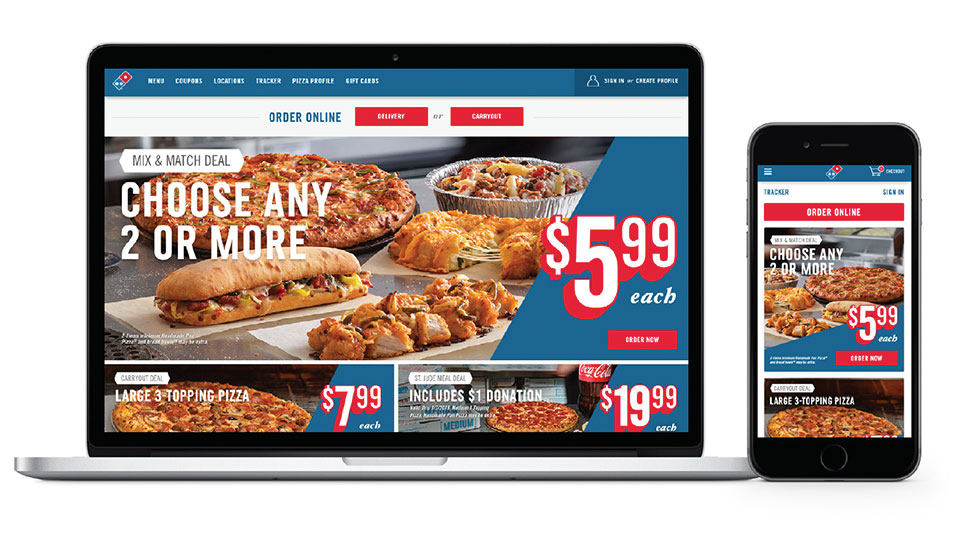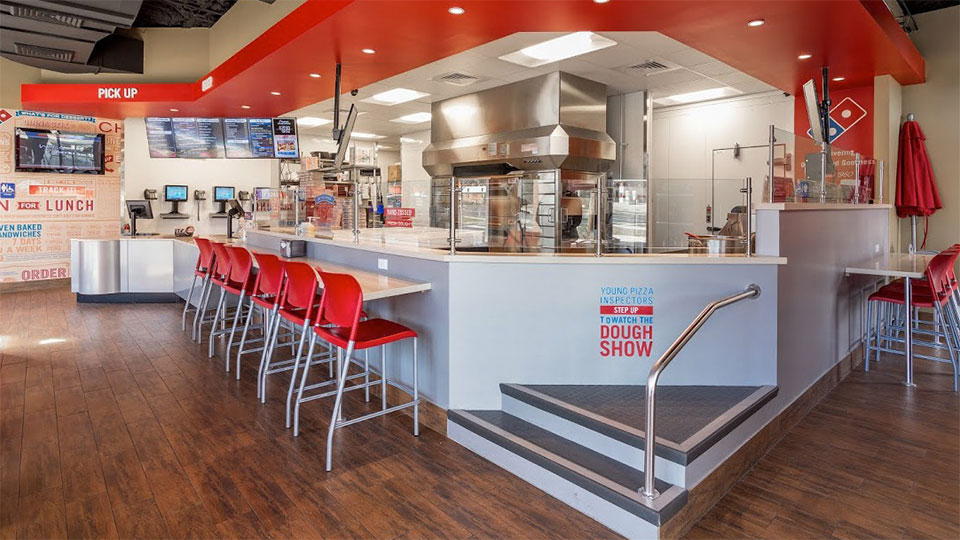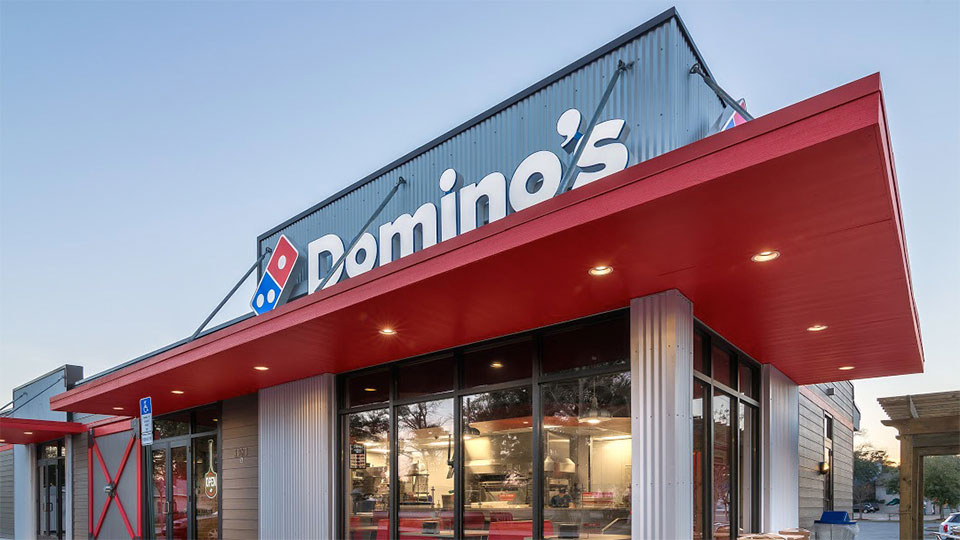 2011
Pizza Today Magazine names Domino's its "Chain of the Year" for the second straight year – making the company a three-time overall winner and the first pizza delivery company to receive the honor in back-to-back years.
2012

Domino's unveils its new logo and "pizza theater" store design, which brings the fun and art of pizza-making to the forefront.
2013
Domino's introduces Pizza Profiles on dominos.com. The enhanced online ordering profile platform gives customers the ability to save information and record their favorite order in as little as five clicks, or about 30 seconds.
2015
Domino's DXP™ (Delivery Expert), a specially designed and built pizza delivery vehicle, launches across 25 markets in the U.S. The car holds up to 80 pizzas and features a warming oven, as well as storage areas designed for easy loading and unloading of pizzas and other menu items.
That same year, Domino's unveils AnyWare, a suite of innovative technology that allows customers to order in more ways and on more devices than ever before.
2017
Domino's and Ford team up on an industry-first collaboration to understand the role that self-driving vehicles can play in pizza delivery. As part of the test, researchers from both companies investigate customers' reactions to interacting with a self-driving vehicle as part of their delivery experience.
2018
Domino's vows to save pizza, one pothole at a time, with its introduction of Paving for Pizza grants. The company gave away one grant in each state in the U.S. to help smooth the ride home for freshly made pizzas.
Domino's opened its 15,000th store in the world in Lewisville, Texas, that same year.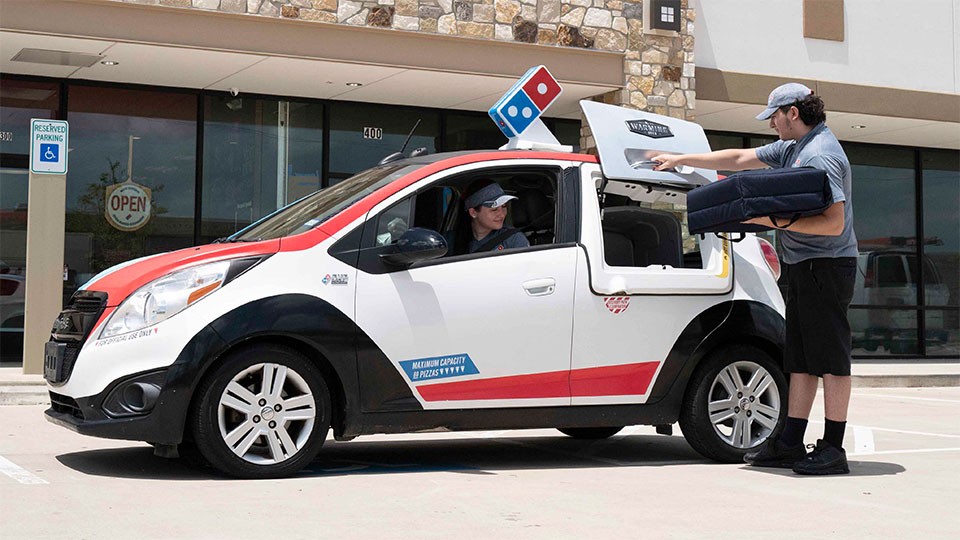 2020
Domino's Carside Delivery® hits stores across the U.S. This convenient contactless carryout option allows customers who place a prepaid order online to stay in their vehicle while a team member delivers the order to their car.
2021
Domino's launched the 2-Minute Carside Guarantee: order Domino's Carside Delivery online, check in when you arrive, and as soon as your order is ready, a Domino's team member will head to your car in less than two minutes or your next pizza is free.
2022
Domino's electrified pizza delivery by announcing the rollout of more than 800 custom-branded 2023 Chevy Bolt electric vehicles across select stores in the U.S. – making it the largest electric pizza delivery fleet in the country!