Johnnie LaChance: King of the Highway
Published: July 7, 2019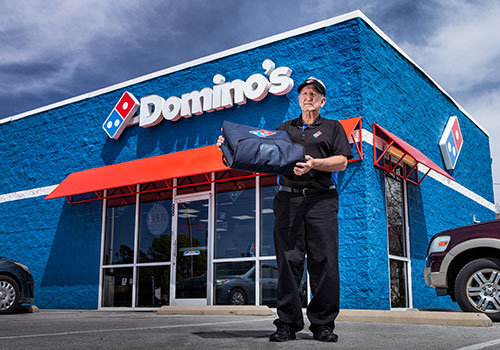 If life is a highway, Domino's delivery driver Johnnie LaChance is king of the road.
Johnnie is celebrating his 15th year as a delivery driver at Domino's in Beaufort, North Carolina – but that's not the only thing he's celebrating. Domino's named Johnnie as the 2018 National Delivery Expert of the Year at a recent awards ceremony in Washington, D.C.
"I love what I do," said Johnnie. "Being recognized as Domino's National Delivery Expert of the Year is such an honor for me, as I work hard to serve our customers. I'm incredibly thankful for my coworkers and the opportunities that being a Domino's delivery driver has presented to me. I look forward to moving full speed ahead and continuing to represent Beaufort Domino's the best way I know how."
The National Delivery Expert of the Year award recognizes excellence in safe delivery, courtesy and customer service. According to Johnnie's franchise owner, Stan Gage, Johnnie has hit green lights in all three categories.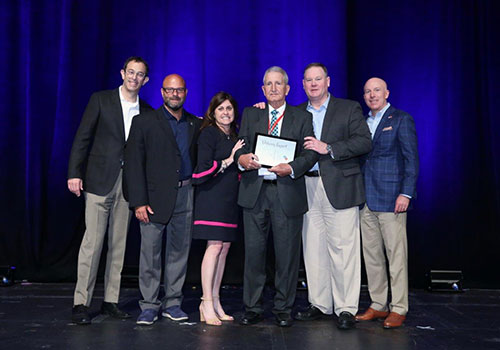 "Domino's is known for being the world leader in pizza delivery, and we cannot maintain success without the dedication of fantastic delivery experts like Johnnie," Stan said. "This prestigious award is our way of recognizing the safe driving achievements of our drivers. It also lets them know how much we appreciate their efforts in delivering great-tasting pizza and providing great customer service."
Beaufort Domino's is just one stop on Johnnie's road map to success though. In 1966, he joined the Marine Corps and served in Vietnam from 1967-1968. After Vietnam, he began working at Asplundh Tree Expert Company as a tree trimmer and foreman. He worked at Asplundh for nearly 20 years before he switched careers and joined Time Warner Cable as an auditor. In 2004, Johnnie was looking for a way to make some extra money so his youngest daughter could attend college, so he started working for Domino's. He retired from Time Warner Cable in 2011, but continued working as a delivery driver. The rest is history.
---
For more information on this story, contact us.