Food and Housing Insecurity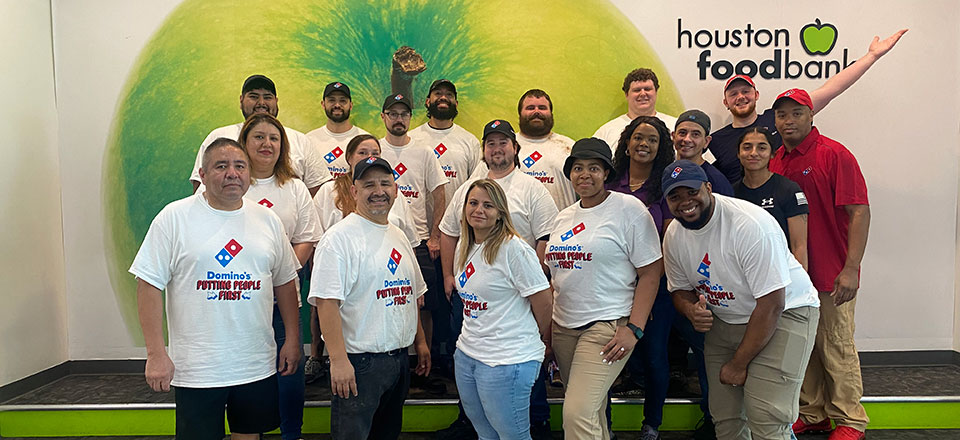 At our roots as a pizza company, we have the ability to support the basic needs of our underserved community members, which is why Domino's works to fight food and housing insecurity in a variety of ways. Through our support of organizations across the country, team member initiatives and simply delivering pizzas, we hope to create communities where people have access to life's necessities.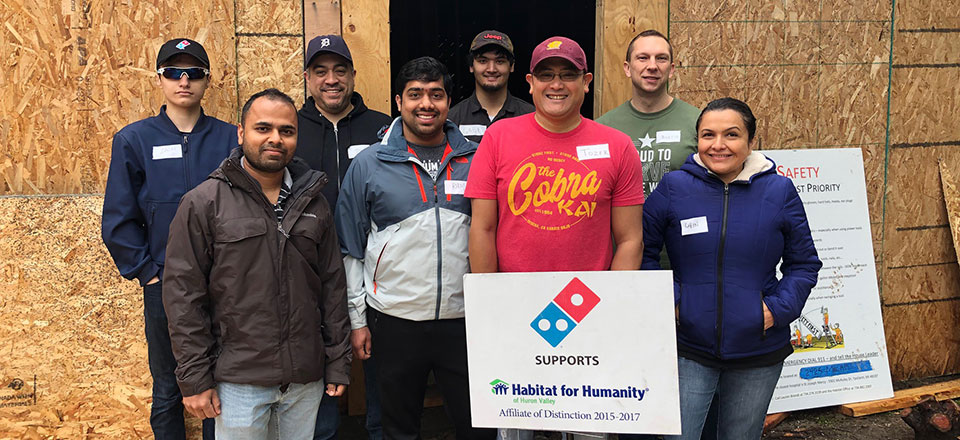 Organizations that provide housing and aid in the accessible housing process are vital to our communities. Domino's partners with various shelters and housing education organizations that empower their clients to achieve self-sufficiency through housing. Organizations such as House N2 Home in Ypsilanti, Michigan; and Ozone House in Ann Arbor, Michigan are just a few examples of organizations Domino's supports that connect clients to safe, affordable housing with comfort and dignity.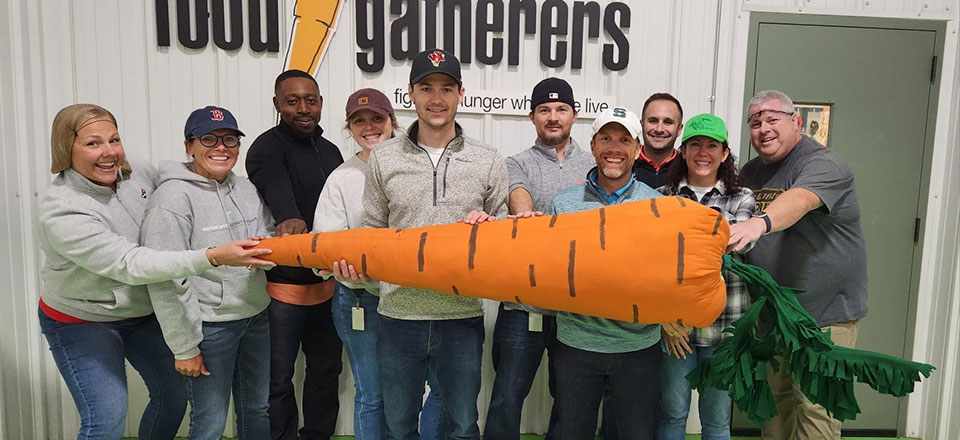 The food banks and pantries that Domino's supports work hard to feed community members in our corporate and supply chain markets. Many of these nonprofits, like Houston Food Bank in Texas and Food Gatherers in Ann Arbor, Michigan, serve a large population while addressing the causes of food insecurity.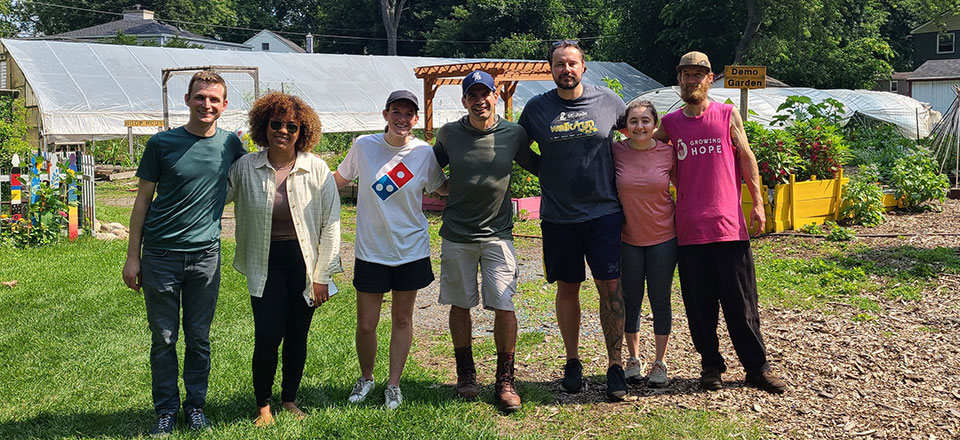 Domino's is proud to work with organizations that not only feed the community but empower people to grow their own food. Community gardens serve as a space for people to get hands-on education and experience growing fruits and vegetables, oftentimes donating their fresh, nutritious crops to those in need. Health in the Hood in Miami, Florida, and Growing Hope in Ypsilanti, Michigan are just two of the several community gardens that Domino's supports across the nation.
In addition to our nonprofit support, the Domino's World Resource Center team conducts an internal, summer feeding initiative to help diminish food insecurity in the local community. Oftentimes, when schools close for the summer, many families lose access to the main source of food that feeds their children, resulting in an increased demand on local food pantries. During this time, our corporate headquarters hosts a food drive to help alleviate the pressure on these organizations. Our corporate stores and supply chain centers across the nation also conduct their own efforts to combat food and housing insecurity by volunteering at organizations near them.
Domino's stores serve pizza to nonprofits and community organizations, especially during times of need. Amid situations such as natural disasters and emergencies, Domino's strives to bring pizzas to communities, because something as simple as a hot meal can bring comfort during a difficult time.