Agriculture
Domino's understands that farmers are experts in their field, and without them we would not have the delicious ingredients for our pizza. We are proud to give directly to organizations that impact and strengthen the agriculture industry and that promote the success and well-being of farmers.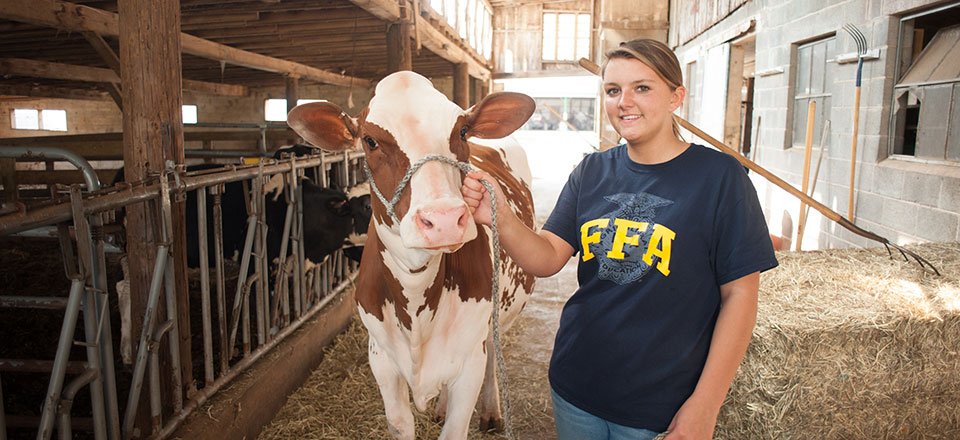 Future Farmers of America
Domino's has been a proud supporter of the National Future Farmers of America (FFA) since 2017 – an intracurricular organization that prepares students for success in the agriculture industry by providing vital education and leadership experience.
In the first five years of our partnership, Domino's contributed $1 million to the organization, and through this, awarded 90 scholarships to students with career interests in agriculture, spanning from veterinary medicine to supply chain. Domino's donation also funded 100 supervised agriculture experience (SAE) grants – an opportunity for students to complete their own independent agriculture work through hands-on projects.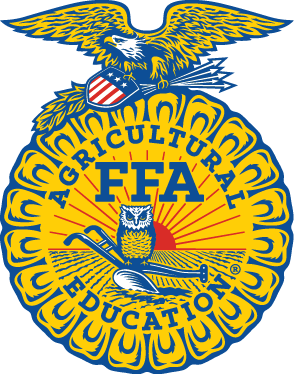 A portion of Domino's funds went toward Living to Serve grants as well. These grants act as an avenue for students to positively impact their community through applying their agricultural knowledge. Domino's was also a level one sponsor of FFA's literacy advocacy program that educates the public about issues impacting the agricultural industry.
In 2022, Domino's renewed our partnership with FFA and pledged to increase our contribution to $1.5 million over the next five years. Through this new partnership, we are continuing to fund scholarships and SAE grants and have added a large focus on the advancement of sustainable agriculture education.
Domino's is supporting FFA with their development of new sustainable agriculture educational resources. These resources will provide teacher-led instruction and independent e-learning for students and will cover topics such as water conservation, soil health, climate change and waste management. Domino's also has the opportunity to collaborate on case studies, career profiles and more. We are honored to support FFA as they work toward their sustainable agriculture goals.
Domino's partnership with FFA has resulted in some amazing student work. Through Domino's funds, students have made accomplishments in breeding goats, running greenhouses, poultry production and even floral design. Many FFA students and leaders have visited Domino's World Resource Center to have conversations about sustainability, agriculture and the restaurant industry.
American Farmland Trust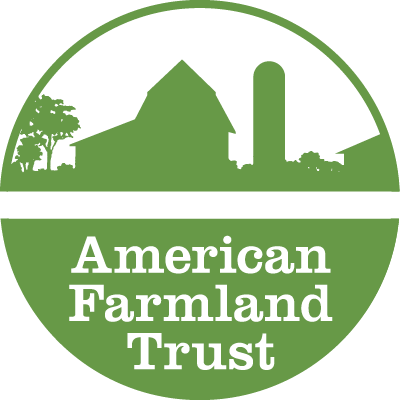 Domino's helps farmers across the nation by working with American Farmland Trust (AFLT) – an organization that takes a holistic approach to agriculture through their focus on the conservation and management of rural land. Domino's specifically works with AFLT in support of the Brighter Future Fund.
The Brighter Future Fund creates opportunities for underserved farmers and invests in the viability of their farms and ranches. This fund helps farmers grow and sustain their work, strengthens local food systems, educates on regenerative farming practices and assists a variety of farmers, ranging from community garden farmers to large scale cattle farmers.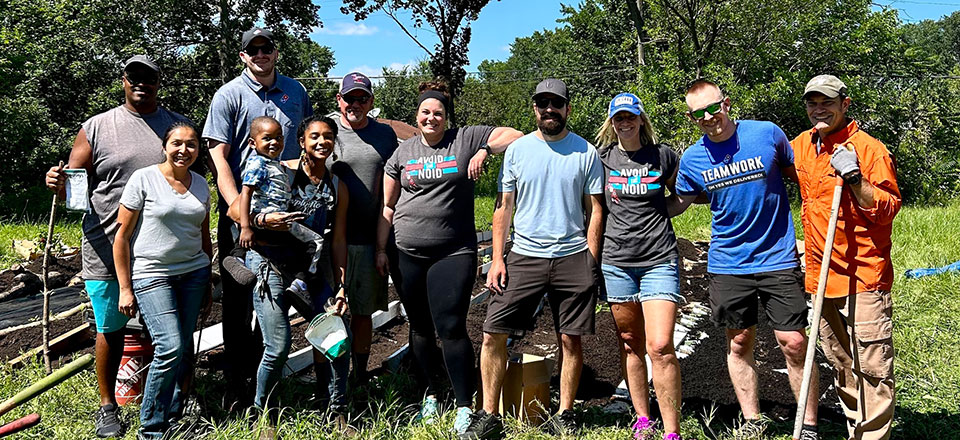 Other Agriculture Support
Domino's also helps connect veterans to careers in the agriculture industry by partnering with the Farmer Veteran Coalition through their Farmer Veteran Fellowship Fund, which provides veterans in the beginning stages of new careers with grants to help get started. Agriculture careers offer veterans a new purpose, community and opportunity, and Domino's is proud to be a part of this.
In addition to our support of these incredible organizations, Domino's joined the Dairy Sustainability Alliance in 2019, which uses goals established by The Food and Agriculture Organization of The United Nations to reduce greenhouse gas emissions by 25%. We also expect integrity and honesty from farmers, which is why we support the Five Freedoms as endorsed by the World Organization for Animal Health.
---
Domino's is grateful for all farmers – from those who supply our pizza ingredients to those who grow food for their local community. We're honored to partner with organizations empowering the future of agriculture in the United States and will continue supporting those who positively impact on the industry.